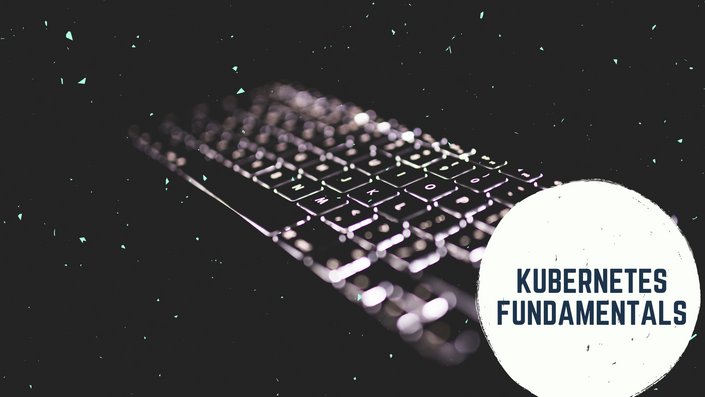 Kubernetes Fundamentals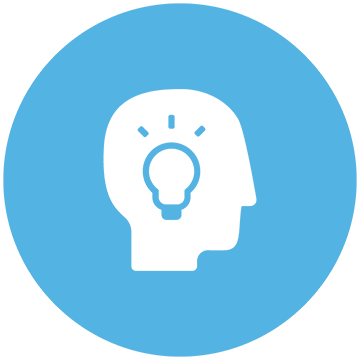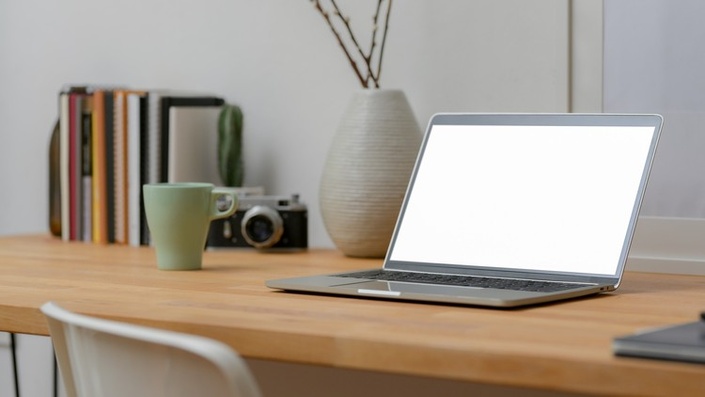 Managing Modern Desktops Certification Exam MD101
Exam MD101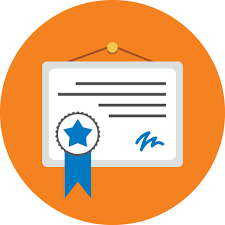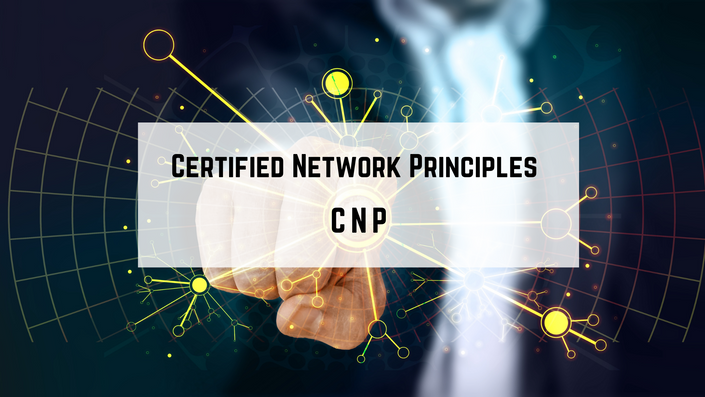 Certified Network Principles : CNP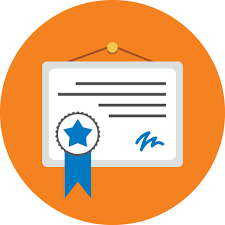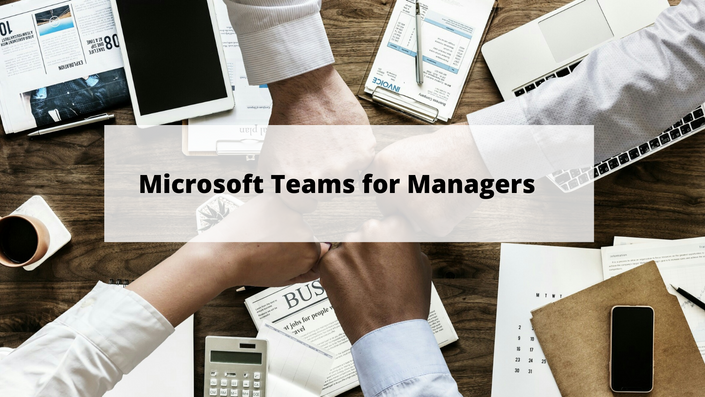 Microsoft Teams for Managers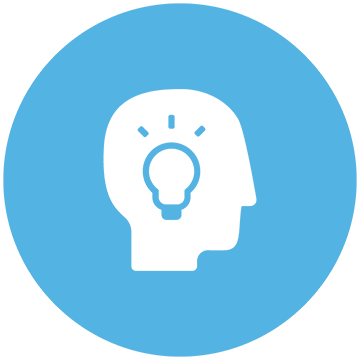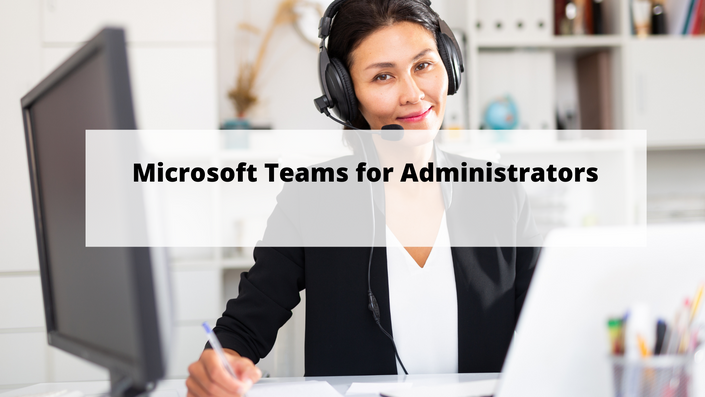 Microsoft Teams for Administrators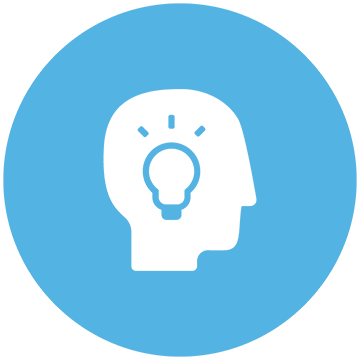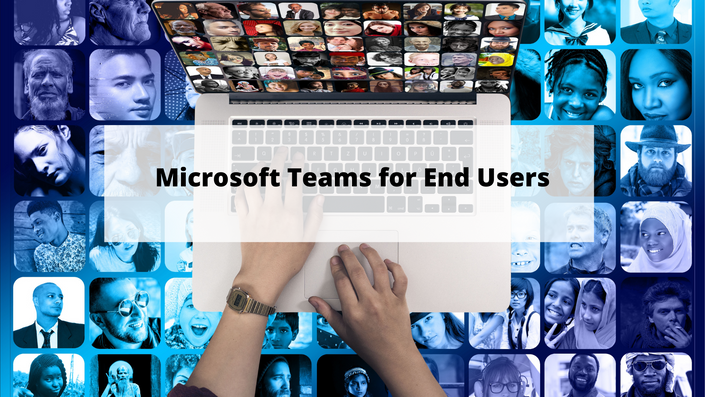 Microsoft Teams for End Users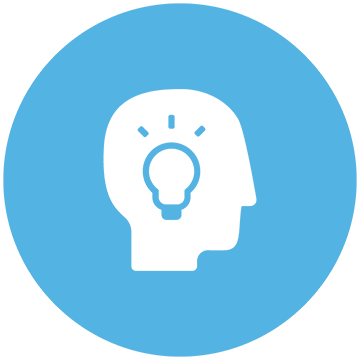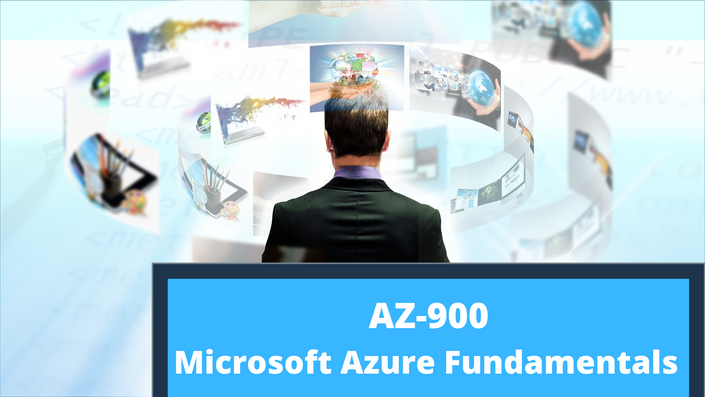 AZ-900: Microsoft Azure Fundamentals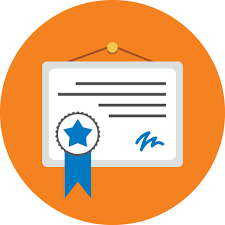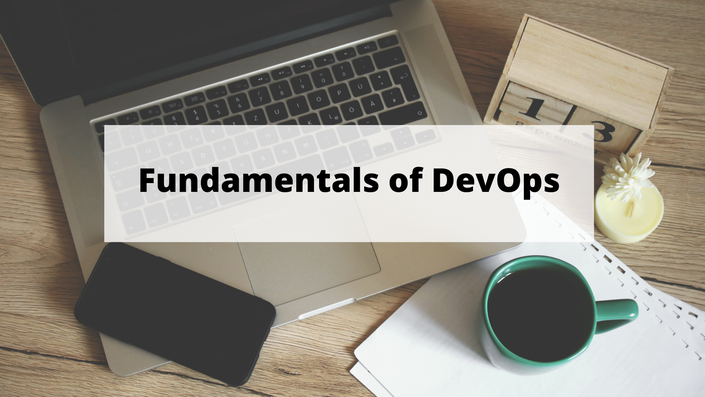 Fundamentals of DevOps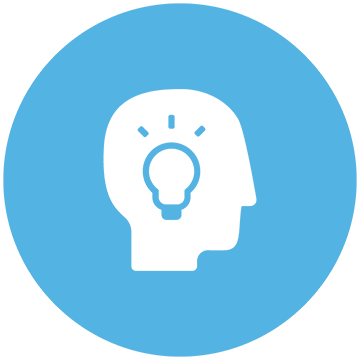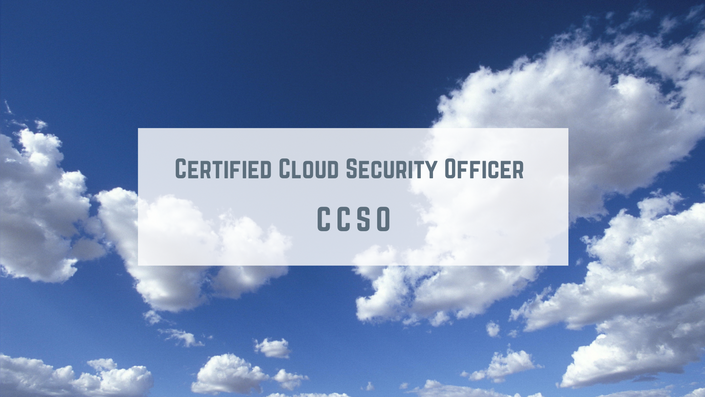 Certified Cloud Security Officer CCSO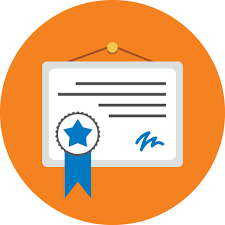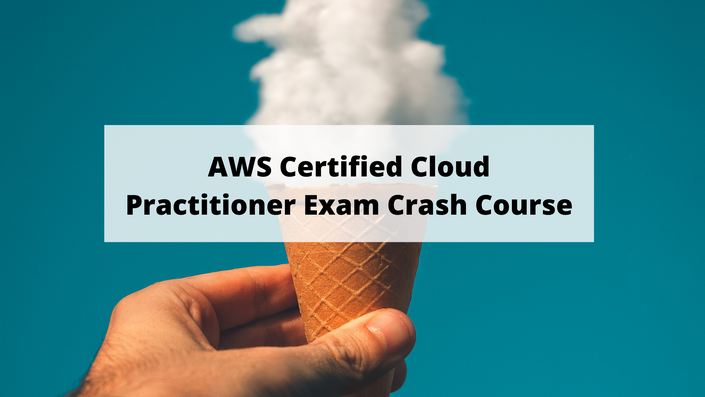 AWS Certified Cloud Practitioner Exam Crash Course 2021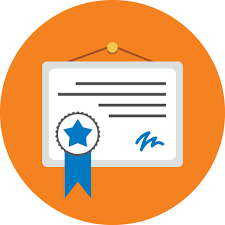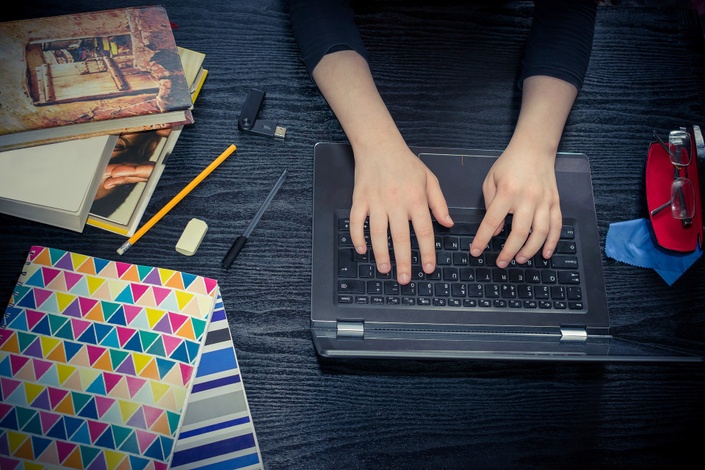 Modern Desktop Certification Exam MD-100: Windows 10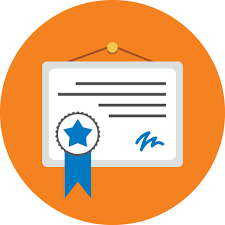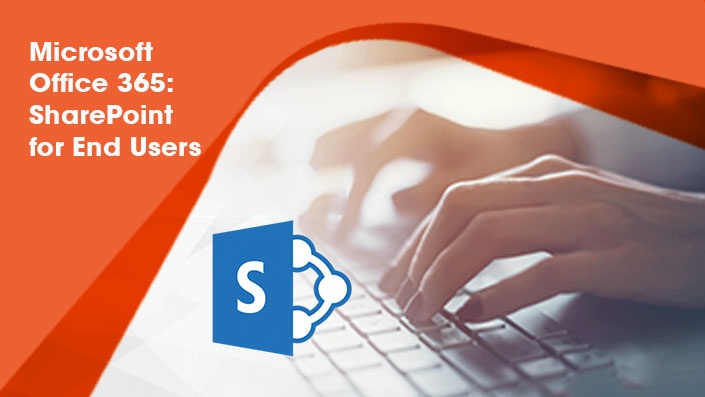 Microsoft Office 365 SharePoint for End Users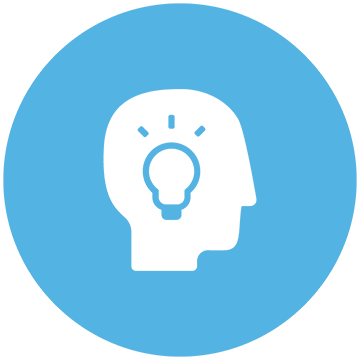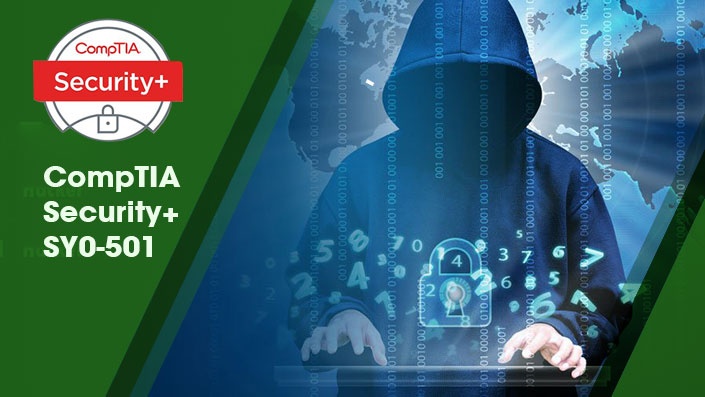 CompTIA Security+ SY0-501
The CompTIA Security+ covers the latest SY0-501 version of the CompTIA Security+ certification exam. The course enables the students to gain the basic knowledge needed to plan, implement, and maintain information security in a vendor-neutral format. The course includes topics such as risk management, host and network security, authentication and access control systems, cryptography, and organizational security. The course contents are based on the CompTIA Security+ (SY0-501) certification exam and completely covers all the exam topics through theoretical and scenario-based learning examples.
The CompTIA Security+ is the premier vendor-neutral security certification. This preparatory course for the CompTIA Security+ certification exam assures that the students completely learn and understand the exam topics of the latest SY0-501 exam version. The students will be able to demonstrate their knowledge of security concepts, tools, and procedures. It also confirms their ability to react to security incidents, and validates their skills in anticipating security risks and guarding against them.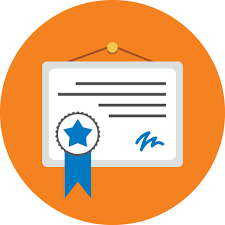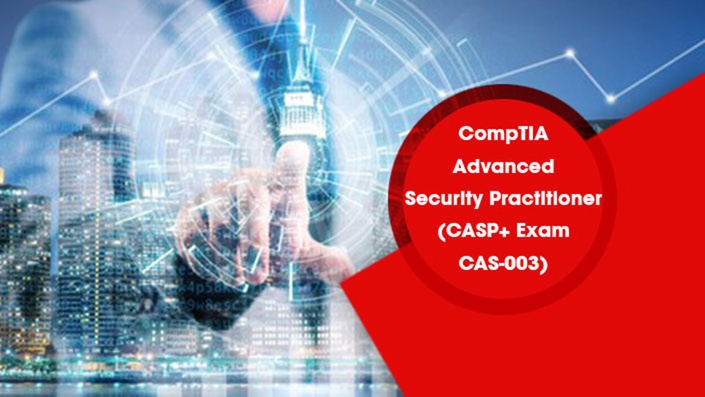 CompTIA Advanced Security Practitioner (CAS-003)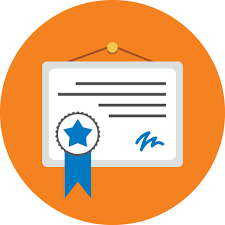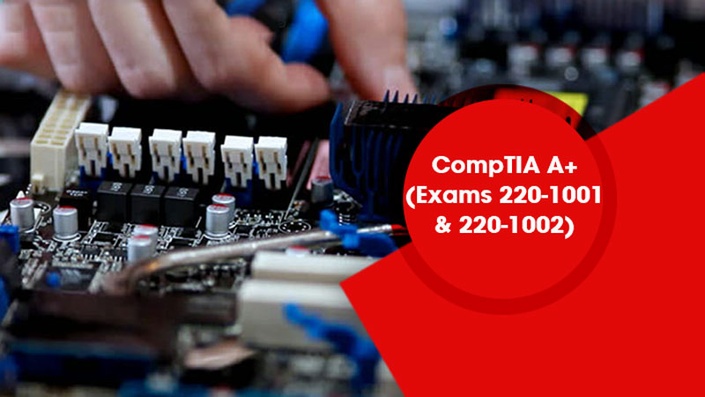 CompTIA A+ (Exams 220-1001 & 220-1002)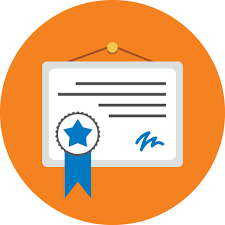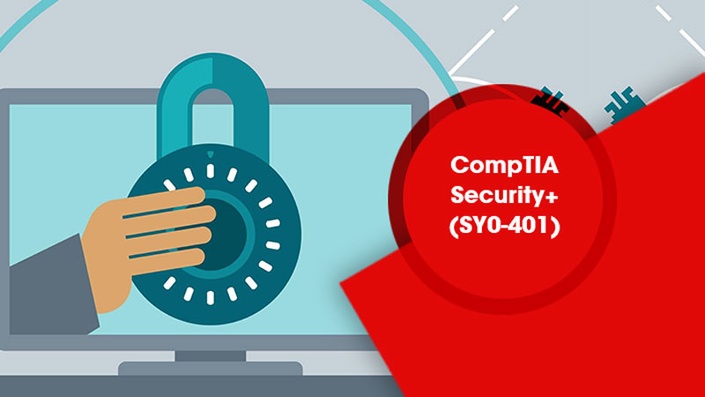 CompTIA Security+ SY0-401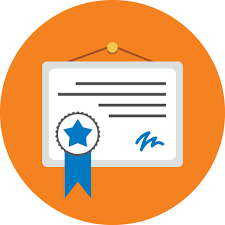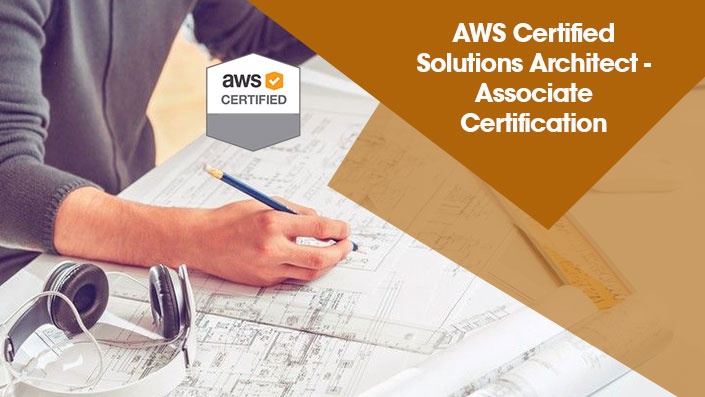 AWS Certified Solutions Architect - Associate 2020
Want to pass the NEW AWS Solutions Architect - Associate Exam? (SAA-C02) In-depth AWS Architectures. Take this course!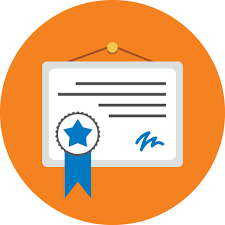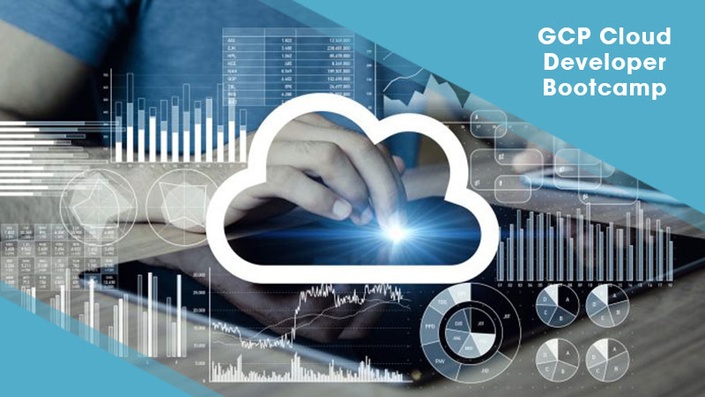 Google Cloud Platform Developer Bootcamp (Part 1 of 2)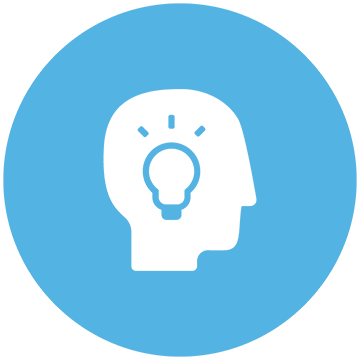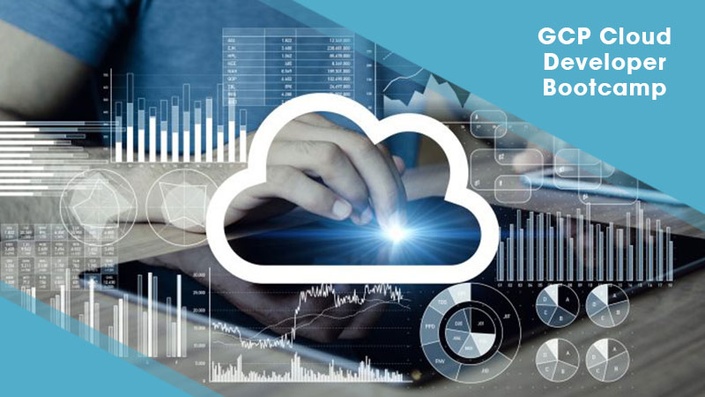 Google Cloud Platform Developer Bootcamp (Part 2 of 2)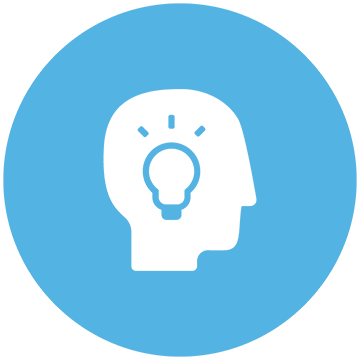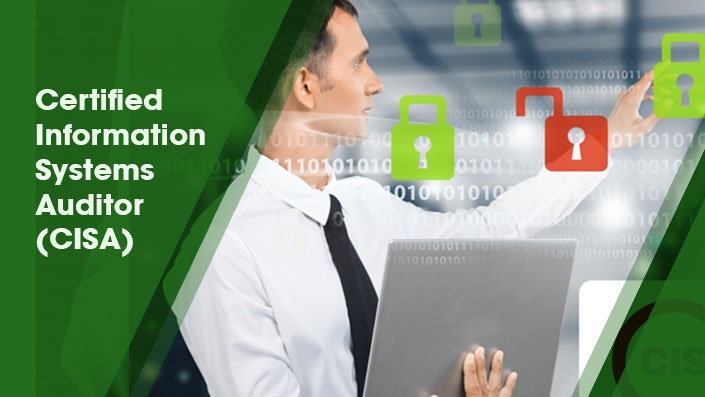 Certified Information Systems Auditor (CISA)
The Certified Information Systems Auditor (CISA) course covers all the six domains of the CISA exam offered by the Information Systems Audit and Control Association (ISACA). CISA exam has become the industry standard for the IT auditing, control and security. The course helps the students to gain relevant, up-to-date and concise knowledge along with hands-on practice exams to prepare for the CISA certification exam.
CISA is one of the most popular and high-demand IT certifications available in the market, approximately, more than 60,000 professionals hold CISA certification. The CISA certification is also consistently named one of the best professional certifications to have by the leading analysts around the world. The course offers the students to gain comprehensive knowledge and concepts that are required to pass the CISA certification exam.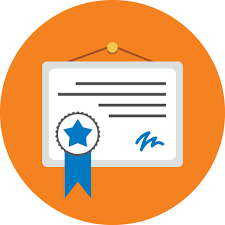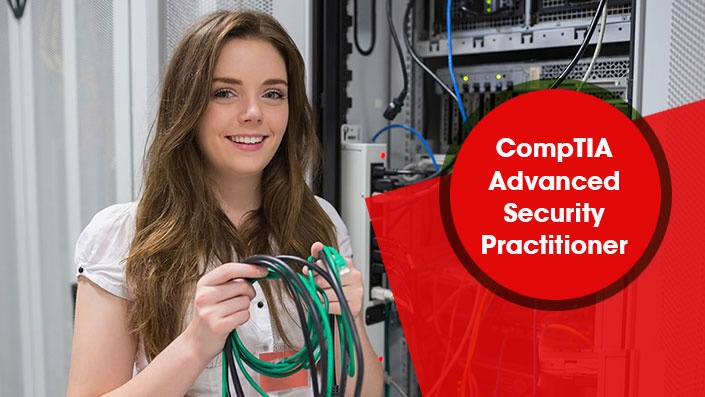 CompTIA Advanced Security Practitioner (CAS-002)
CompTIA Advanced Security Practitioner (CAS-002) is the course that teaches the students on securing complex enterprise environments. In this course, the students will expand their knowledge of IT security and learn about the more advanced tools and techniques to keep any organization safe and secure.
The CompTIA Advanced Security Practitioner (CAS-002) course will enable the students to meet the growing demands of today's IT environment. The course helps the students to develop their skills and perform their jobs as an advanced security professional in their organizations. The course is designed for IT security professionals who want to acquire the technical knowledge and skills needed to conceptualize, engineer, integrate, and implement secure solutions across complex enterprise environments.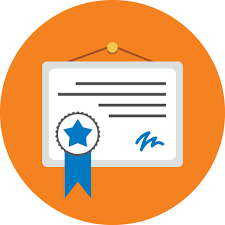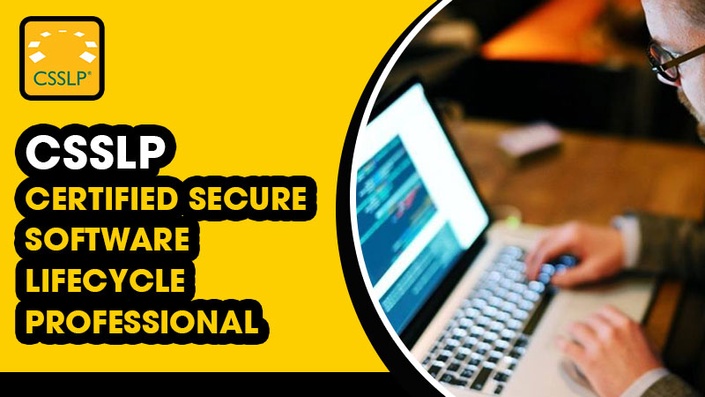 Certified Secure Software Lifecycle Professional Exam Bootcamp PART1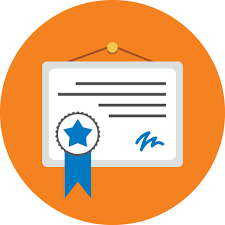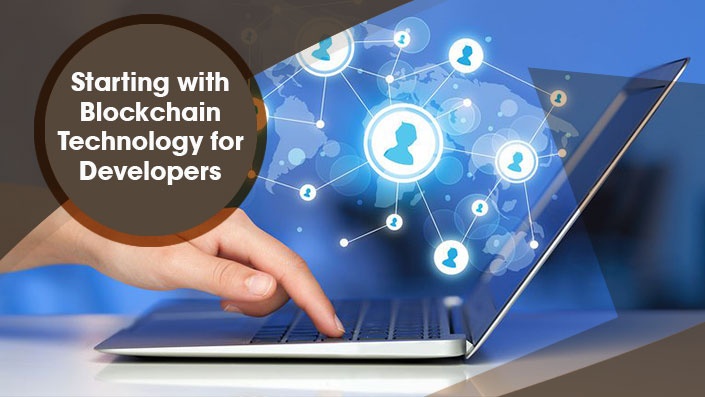 Starting with Blockchain Technology for Developers
Any IT professional or hobbyist anticipating a solid understanding of how blockchain technology works and desires an understanding of blockchain's use cases and potential (including cryptocurrencies and distributed applications) needs to go through this course to leverage blockchain in new or existing development projects. Anyone desiring to learn how blockchain solutions are designed, configured, and developed needs the knowldege and practice presented in this course. This not only includes web, mobile, and service application developers, but also architects, UI designers, testers, and administrators. This course provides a solid understanding of how blockchain technology works and a solid foundation for platform evaluation and learning lower level details.
This course was built for forward-looking developers who create solutions for mobile, web, and beyond. This course is designed for those developers who want to begin working with blockchain technology and need a good springboard to start their descent into this deep and detailed set of technologies, theories, and implementations. This course focuses on the primary components of blockchain technology and weaves them together to create a solid understanding of the blockchain stack component's interactions and dependencies. Of course, the info presented here is just as valuable for architects, testers, and product managers as they too should understand how blockchain products are designed and used to create the next level of distributed ledger tech.
This course IS NOT intended for non-technical students. The content presented is in the context of technical review.

Before taking this course, a student should ideally (but not absolutely) have some experience in:

Creating applications with Javascript

Some exposure to cryptocurrencies, either via the markets or from a technical standpoint
JavaScript development of complete web app solutions
BLOCKCHAIN EXPERIENCE IS NOT REQUIRED!!!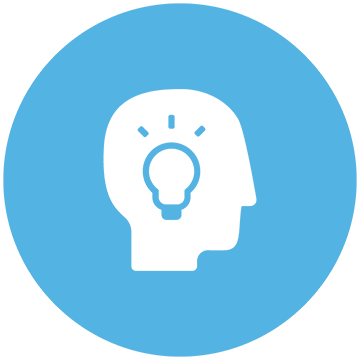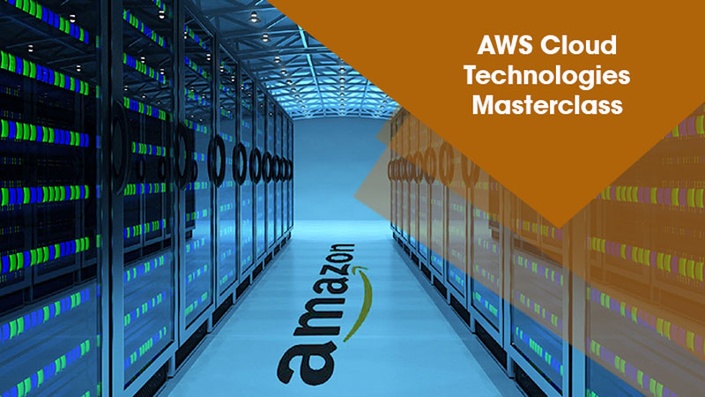 AWS Cloud Technologies Masterclass
Gain a solid understanding of the AWS Cloud Technology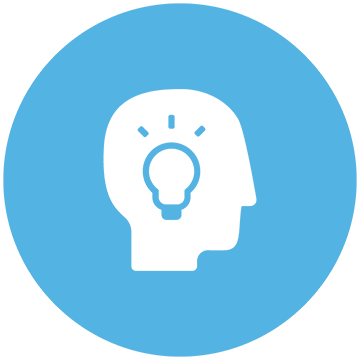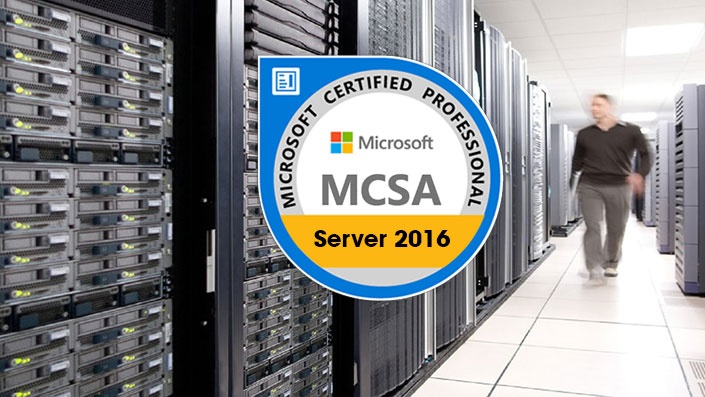 Microsoft Certified Solutions Associate (MCSA) Server 2016
Earning an MCSA: Windows Server 2016 certification qualifies you for a position as a network or computer systems administrator or as a computer network specialist, and it is the first step on your path to becoming a Microsoft Certified Solutions Expert (MCSE).
STEP 1 - SKILLS
Possess foundational IT skills. If you feel that you do not possess these skills, consider pursuing one or more Microsoft Technology Associate (MTA) certifications.
STEP 2 - EXAMS
Pass 3 required exams. Be sure to explore the exam prep resources.
STEP 3 - CERTIFICATION
Earn your MCSA: Windows Server 2016.
STEP 4 - CONTINUING EDUCATION
Earn an MCSE by passing 1 related exam.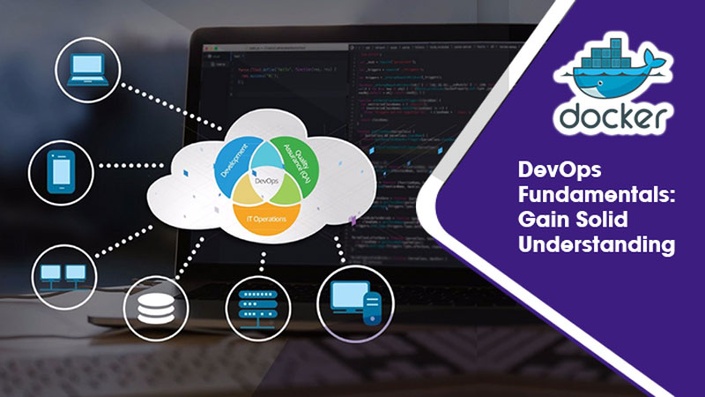 DevOps Fundamentals: Gain Solid Understanding
Learn the fundamentals of DevOps including the entire software development lifecycle. Agile, Scrum, and CI/CD with Demos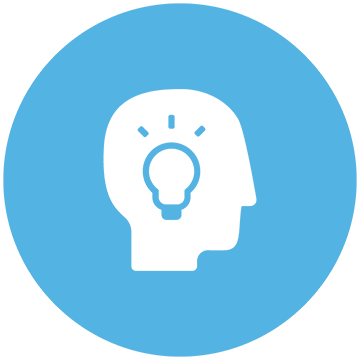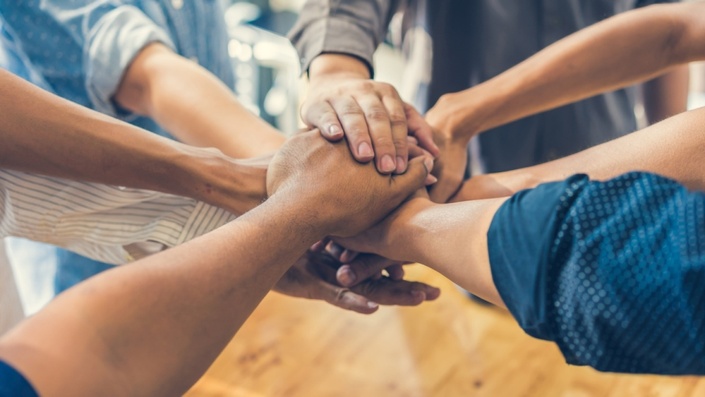 Soft Skills Library Subscription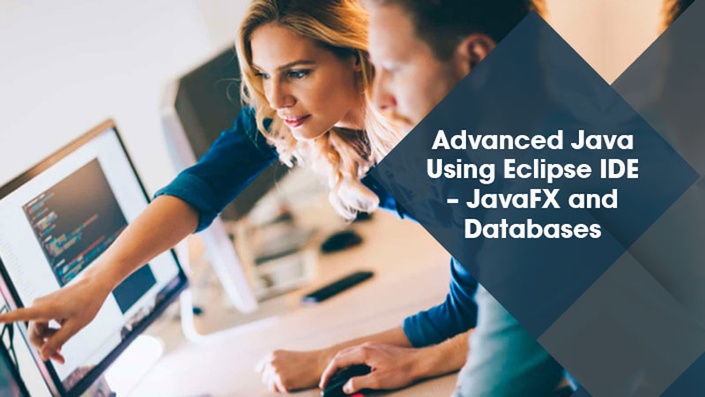 Advanced Java Using Eclipse IDE
JavaFX and Databases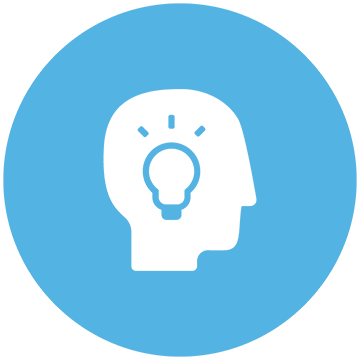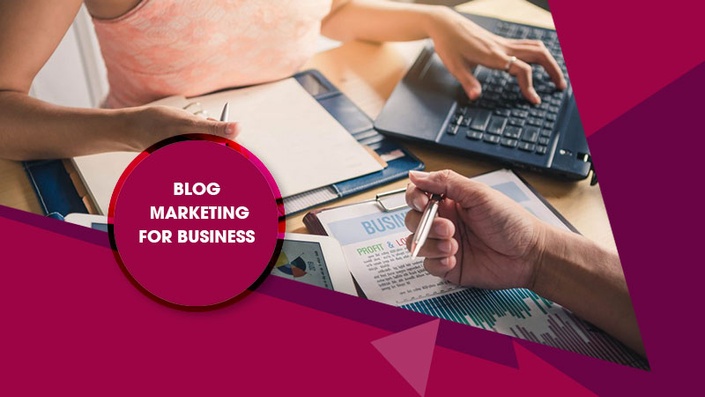 Blog Marketing For Business
Learn How To Use Blog Marketing To Grow Your Business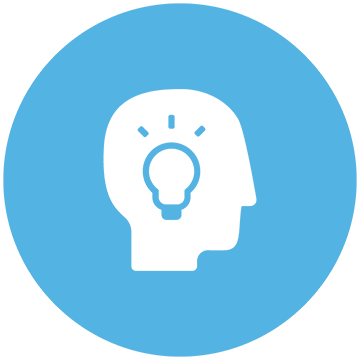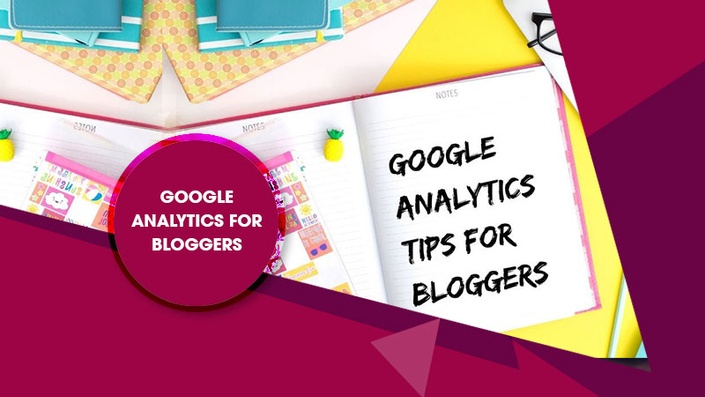 Google Analytics for Bloggers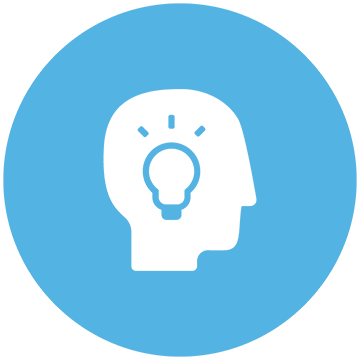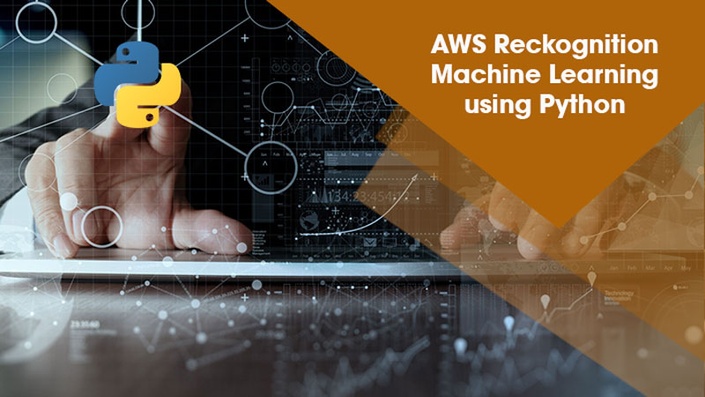 AWS Rekognition Machine Learning using Python
Use Python programming to extract text and labels from images using Pycharm, Boto3, and AWS Rekognition Machine Learning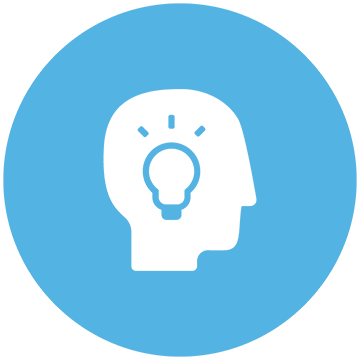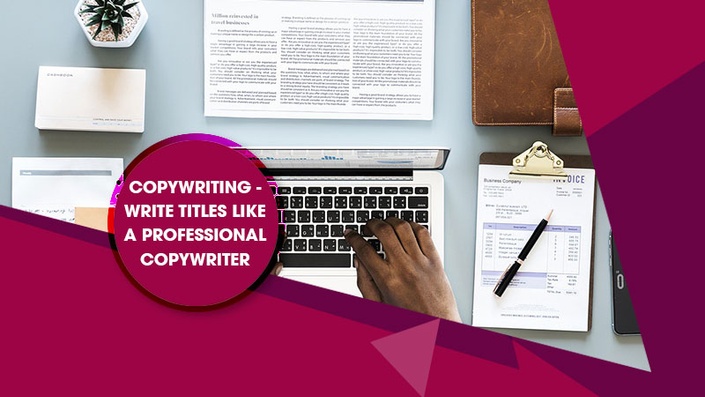 Copywriting : Write Titles Like A Professional Copywriter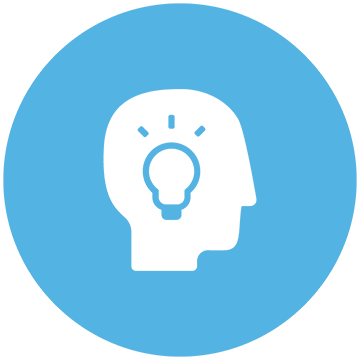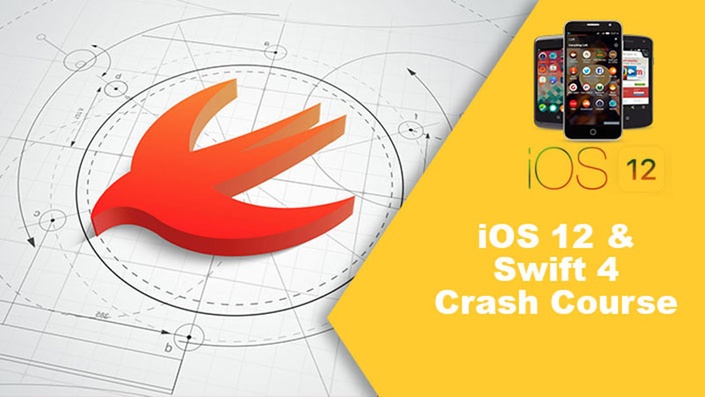 iOS 12 and Swift 4 Crash Course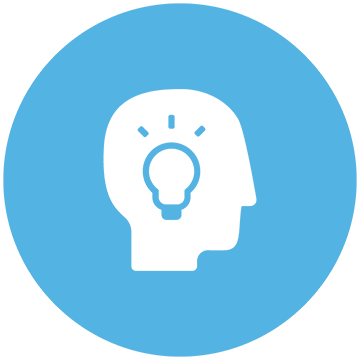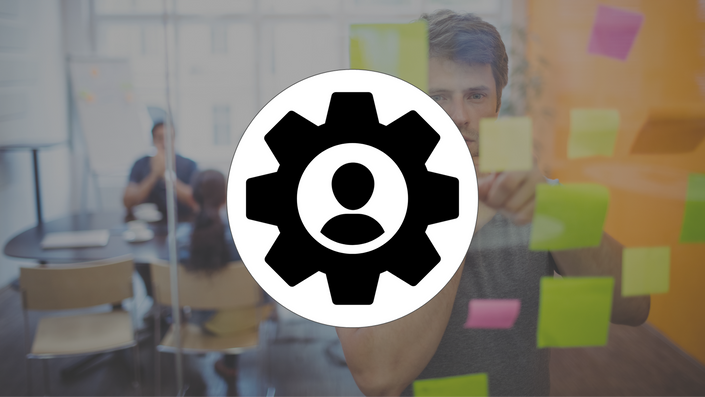 Value Stream Mapping Masterclass: Become a VSM Specialist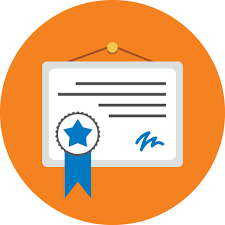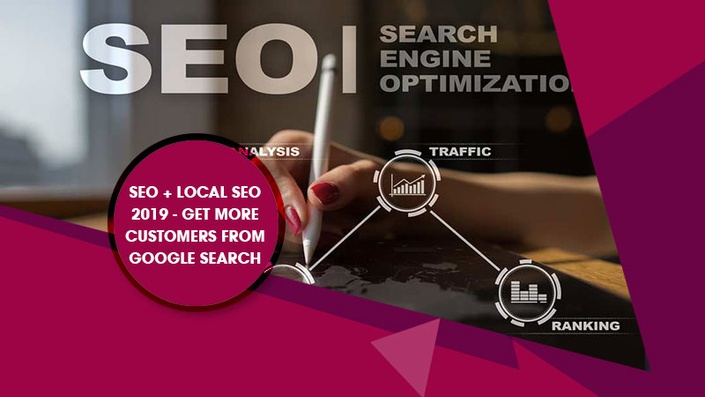 SEO + Local SEO 2020 - Get More Customers From Google Search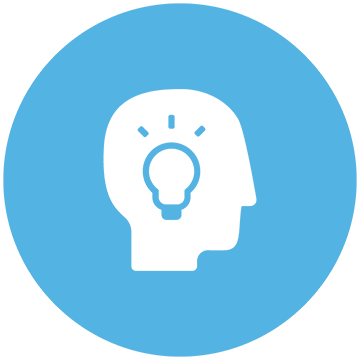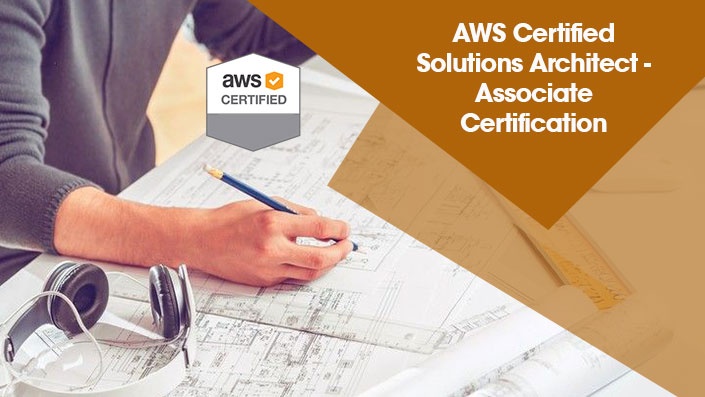 AWS Certified Solutions Architect - Associate Certification
The AWS Certified Solutions Architect – Associate Certification course covers the fundamentals of building IT infrastructure on AWS. The course helps the students to architect optimized cloud based solutions on AWS. It also enables the students to understand AWS services and their appropriate usage. The course covers the different architectural solutions depending on industry, type of applications, and size of business. The main focus of this course is on the AWS cloud best practices and recommended design patterns to help students think through the process of architecting optimal IT solutions on AWS.
This certification preparatory course is designed to complement the cloud engineers who are preparing for the AWS Certified Solutions Architect - Associate exam. In this course, candidates will learn what to expect while taking the exam. The course also provides a great opportunity to apply the knowledge and test concepts through a series of practice labs.
The course is intended for:
Individuals preparing to take the AWS Certified Solutions Architect - Associate exam

Cloud solution architects

Solution design engineers
The students wishing to enroll in this course are required to have some basic knowledge and understanding of working with AWS. Ideally, the students should have taken the AWS – Basic or AWS – Intermediate course(s).