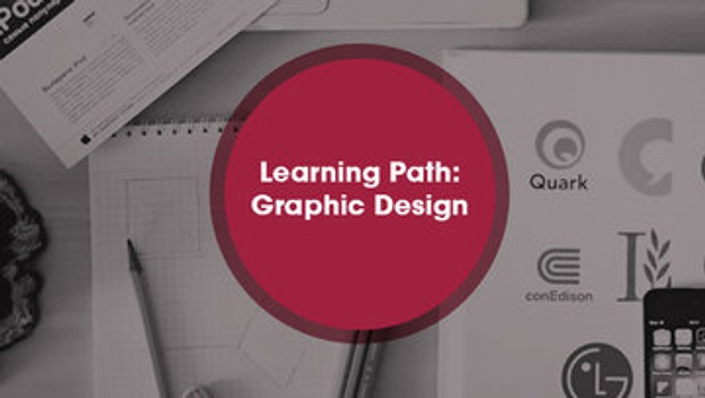 Learning Path: Graphic Design
This learning path will prepare you for a job in the field of graphic design. This learning path is intended for complete beginners or those relatively new to design in order to understand what a graphic designer does and how to get a job in the graphic design field -- either as a full time job or as freelance designer.
Learning Path Structure
This learning path is structured in such a way that anyone can begin with absolutely no knowledge of graphic design and leave with a full understanding of the graphic design profession, an understanding of the skills and tools necessary for success in graphic design, an understanding of how to get a job or freelance work in graphic design, and an understanding of how to use the industry standard graphic design tools to create outstanding graphic design work.
Industry Standard Software Training
It's not enough to know how design works - graphic designers need to understand how to use the tools of the trade. In the Professional Graphic Designer Bundle you will learn all of the industry standard graphic design tools:
Tools Used
Adobe Photoshop
Adobe Illustrator
Adobe InDesign
Work From Home
Although some graphic designers go to an office to work every day, many graphic designers work from their home. You can make a good living doing freelance graphic design work. Many companies will employ you full time but allow you to work from home.
Exam Preparation and Learning Order of Courses
Graphic Design Fundamentals (No software needed)
Learn Photoshop CC Essentials (Photoshop CC needed)
Getting Started with Illustrator CC (Illustrator CC needed)
Getting Started With InDesign CC (InDesign CC needed)
Typography From A to Z (Photoshop, Illustrator and InDesign needed)
Become a Professional Logo Designer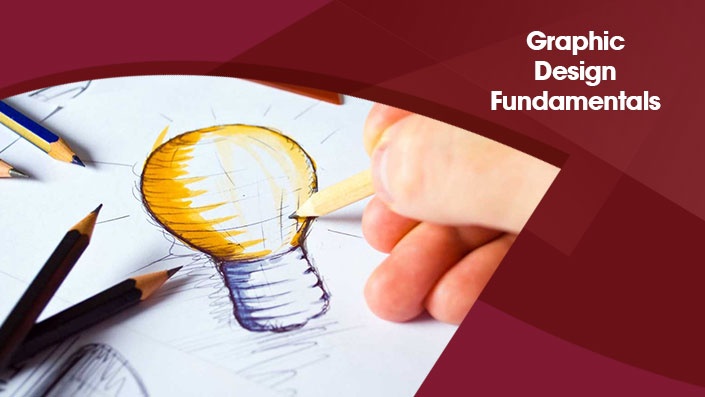 Graphic Design Fundamentals
Graphic design has always been a popular profession, but with more and more technology being introduced into our lives it's becoming an ever more important one too. All kinds of people use all kinds of technology every day. Making that technology as user-friendly as possible is vital, and graphic design is one of the most important elements of this.
The Ultimate Crash Course on Graphic Design
Master the most widely used software in graphic designing
Learn the principles of graphics design and visual communication
Gain an insight into the current graphic design industry
Understand how to forge a career path as a graphic designer
Graphic Design for All
This course is aimed at aspiring graphic designers, web designers and digital artists who wish to develop a skill set needed to become a professional graphic designer. Suitable for both complete beginners and those who already have some knowledge of the industry; this course will prepare you for a career as a graphics designer through familiarising you with the concepts, principles and – most importantly – the software you'll need to know.
You'll learn everything from working with layers and selections in Photoshop, to formatting text and menus in Dreamweaver, to using pathfinders and special effects in Illustrator.
As well as equipping you with a valuable skill set, you will also learn how to get your foot in the door of the graphic design world, from how to land your first job, to finding continued inspiration, to the ins and outs of joining the graphics design community.
On completion of this course, you will have the strong foundation needed to get started in the world of graphic design, along with the skills needed to start working professionally straight away.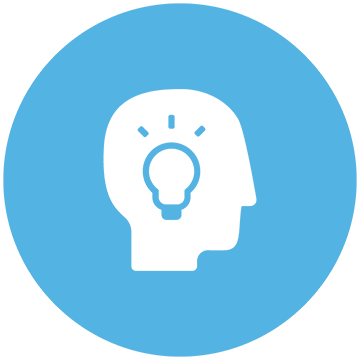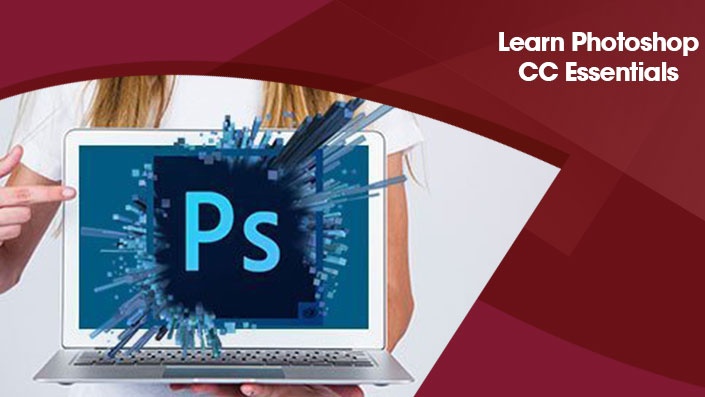 Learn Photoshop CC Essentials
Learn Photoshop CC with Stone River eLearning. In this Photoshop CC course, you'll master only the skills you need to know to use Photoshop CC professionally or as a hobby.
Photoshop CC has hundreds of tools and thousands of settings. Most users will never use the majority of them. This course explores the most commonly used tools and helps you apply them to real world situations.
Projects
In this course you will work on a project at the end of each section. You will work on a real life project that uses the skills you just learned in each section. Projects can be used for practice or to build a portfolio of work.
After taking this course you will be able to use Photoshop in these fields:
Graphic Design
Photography
Web Design
Game Animation
Logo Design
Who Should Take This CourseThis course is designed for Photoshop CC beginners so you can learn Photoshop no matter your skill level. However, even intermediate users will learn Photoshop CC skills and applications important to success.
Prerequisites
There are no skill prerequisites for this course. You are expected to have access to a copy of Photoshop CC, though Photoshop CS6 will work fine as well.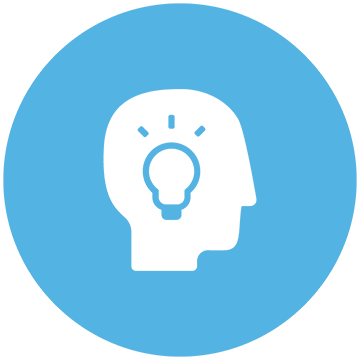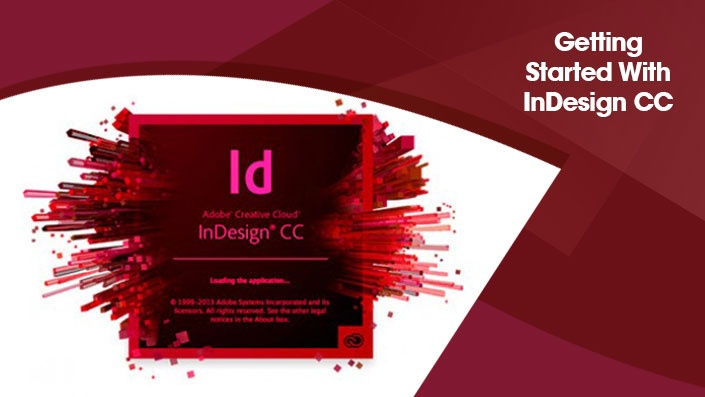 Getting Started With InDesign CC
InDesign is the premiere page layout application used in modern desktop publishing. In this easy to follow, hands-on course, veteran software trainer Geoff Blake will introduce you to InDesign, and get you up to speed quickly. First, you'll discover the InDesign interface and learn how to navigate through document layouts quickly. Then, you'll see how to set up your documents, including how layouts need to be set for commercial reproduction. Next, it's on to handling text, text frames, and how to thread text frames together. Then, you'll see how to work with a variety of shapes, mix new colours, and import graphics into your layouts. Finally, you'll see how to convert your layouts to static images and PDF documents for sharing with co-workers. All this and more awaits, so let's get started!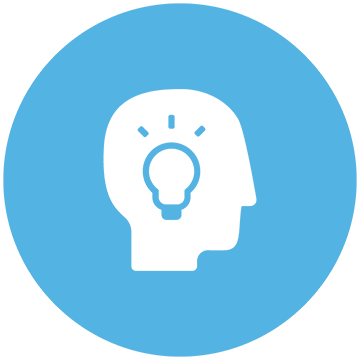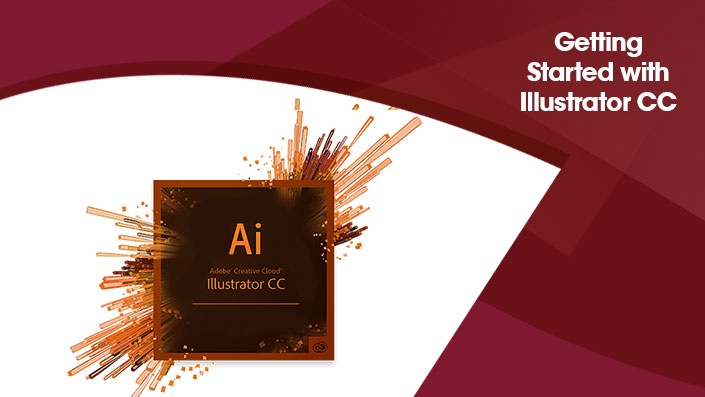 Getting Started with Illustrator CC
In the Getting Started With Illustrator CC online course, award-winning veteran trainer Geoff Blake walks you through the fundamentals of Adobe's flagship vector graphics editor. You'll start with the basics: Understanding vector artwork and how it differs from raster images, and how to navigate through and customize Illustrator's interface. Then, it's on to making precise, masterful selections with Illustrator's variety of commands and tools. Next, you'll create and manage your own vector artwork, and learn how to scale, align, and adjust your objects with ease. Typography, including handing text objects and create text along a path comes next, followed by more advanced Illustrator techniques like special effects, Pathfinders, and exporting your work into a variety of file formats. All this and more awaits in Getting Started With Illustrator CC!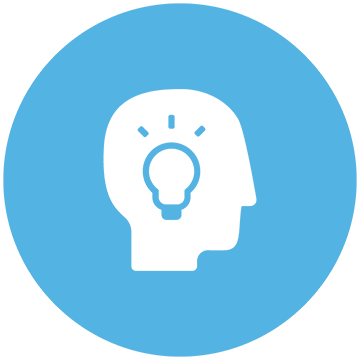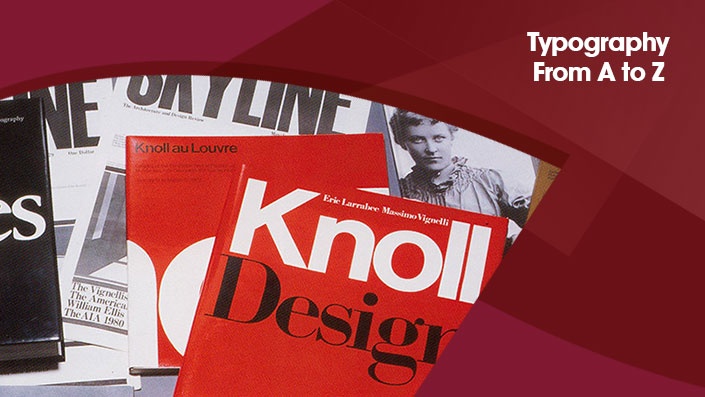 Typography From A to Z
Typography is one of the oldest art forms in the world, and one that has remained important even through our move from the print to the digital age. This is because you don't need technical know-how master typography; instead, you need a keen eye for detail, a love of creating, and an appreciation of good design. If that sounds like you, then you've chosen the right course.
Your Typography Crash Course
Understand typography fundamentals
Apply typography principles to digital and print media
Create outstanding text-based logos and designs
Learn how typography is perceived by audiences/customers
Typography Fundamentals in a Flash
This course has been created for anyone who loves typography design; print designers, graphic and web designers, animators, sign writers, and many more. Whether you're a beginner or an intermediate, you'll pick up a comprehensive skillset through the 73 lectures and 6 hours of content that come with this course. You can use any publishing software to follow along with the instructor; Photoshop, Illustrator, InDesign or just about anything else you have a basic understanding of.
Each section the course includes its own walkthrough exercises so that you can put the skills you have learned to practical use. You'll start off by learning all of the terminology regarding typography (tracking, leading, kerning) and font classifications, and then you'll examine concepts like how fonts impact a message, and how fonts are used in different media like advertising, web, print, logos, and so on. Finally, you will cover the essentials of digital publishing before concluding.
By the end of this course, you have both a theoretical and a literal understanding of typography, from how it is used to where it used to why it is used, and of course you'll gain a solid groundwork in the practical uses of typography too.
Tools Used
Adobe Illustrator: The standard software for graphics design, and where you will do the majority of your work. Create any kind of illustration or digital art your mind is capable of thinking up, with any kind of typeface effect too.
Adobe Photoshop: Used for editing and manipulating photographs and images, but also with plenty of scope for font and typefaces Improve colour, add special effects, remove blemishes, create your own images with font from scratch, and more.
Adobe InDesign: InDesign is a desktop publishing software application, usually used to create print media like posters, brochures, magazines, newspapers, books and signs (unlike Photoshop and Illustrator which are digital based). Usually the most popular Adobe tool among typographers.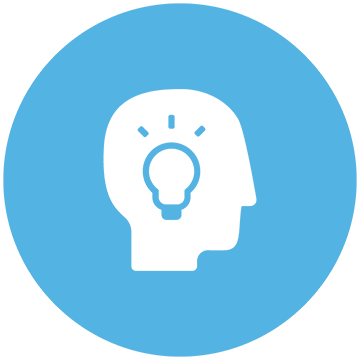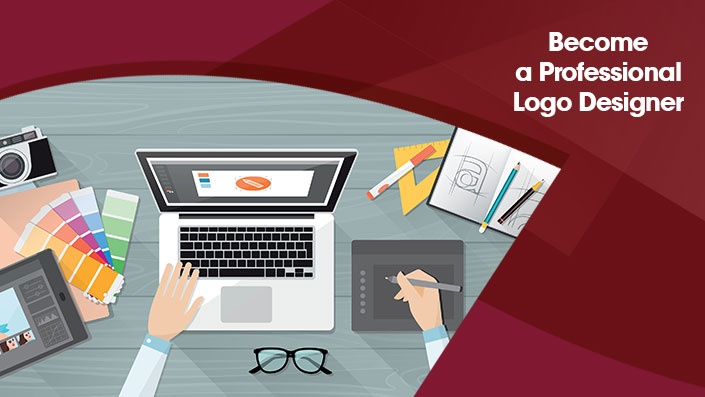 Become a Professional Logo Designer
A good logo makes a world of difference to a business. We're exposed to branding, advertising and promotional messaging every second of every day. But a noticeable, attractive logo that stands out from the crowd can make your business stick in someone's mind for longer than a fleeting moment. With the right design and placement, positive associations can form in a very short space of time; which means, basically, that logos are very important. This online logo design course will show you how to make yours count.
Step-by-Step Secrets to Designing Great Logos
Master the use of Adobe Photoshop and Illustrator for effective logo design
Explore the function of logos and why some work better than others
Discover the fundamental design principles behind great logos
Learn how to land clients and understand what they want from a design
Push your creative skills into an in-demand, specialised area
Combine Technical Skills with Creative Principles
While this course has been created with designers in mind, you do not need any previous design experience to complete is successfully. Small business owners, art students, prospective freelancers, or anyone looking to learn how to creative effective logos will be able to follow the material easily. A basic knowledge of Illustrator, Photoshop and design principles is helpful but not necessary.
This online course will lead you through the entire logo design workflow from start to finish, using real world examples and step-by-step instructions. You'll start off with understanding the concept, functions and importance of logos. Next you'll analyse some of the most recognised logos in the world and explore best practices and current trends in logo design. Plagiarism and copyright – very important topics for any creative job – are also covered at this stage.
Next you'll take an in-depth look at the visual elements of a logo and two of the most important elements; typography and colour. Following that, the nitty gritty of the logo design process and graphics fundamentals will be covered, before the most challenging stage; getting to know how Photoshop and Illustrator work and actually creating your first logo using both.
By the end of this course you will not only have gained the design theory and creative know-how to come up with great logo designs, you'll also have the technical skills needed to create them.
Tools Used
This course is taught using Adobe Photoshop and Adobe Illustrator, the two gold-standard software packages in the design industry. Photoshop is used for editing and manipulating images and photographs, while Illustrator is used to design graphics and visual elements. They have many similar features, so if you're familiar with one, you'll already have a good working knowledge of the other.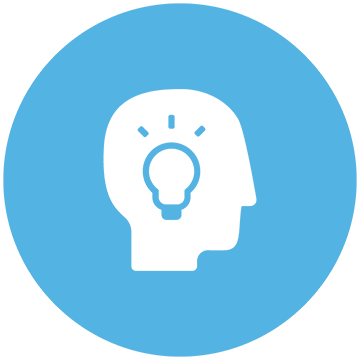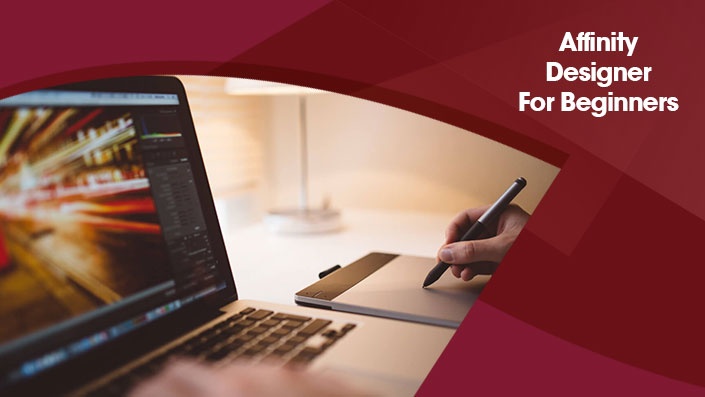 Affinity Designer For Beginners
While Adobe Creative Suite is still the industry standard in the creative world, it's sky high subscription fees are far beyond the budgets of most aspiring designers. Luckily, Affinity Designer is quickly rising up the ranks to provide some serious competition. Much more affordable than its predecessor and equally as versatile, there has never been a better time to get to grips with this innovative new program.
- Learn Affinity Designer by Examples
- Master the tools and user interface of Affinity Design
- Gain an understanding of the overall process of designing graphics
- Build up a foundation of knowledge for using similar design programs
- Use real world examples to familiarise yourself with the software
Course Overview
Ideal for graphic designers, web designers and artists, this course includes 17 lectures and over 3 hours of content. Suited for both complete beginners or those who already have experience with similar software such as Adobe, the course will show you how the Affinity Designer user interface works through creating real world projects.
You'll learn how to use the various tools of Affinity Designer in a hands-on environment; and not just vector graphics – you'll learn how to manipulate images, design logos and icons, create graphic illustrations, combine images, render images for all media types too, and finally export your work for the web, print, and app development.
By learning Affinity Designer by example, you'll gain an in-depth understanding of not only the tools used within the program, but design principles and practices as a whole, which you can then apply to design projects on almost any other platform.
About Affinity Designer
Affinity Designer is the fastest, most efficient and arguably the best vector graphic design software to come along in recent years. More affordable and more specialised than Adobe Creative Suite, it's ideal for working on websites, UI design, concept art, illustrations and icons, and all kinds of graphics. Made by designers for designers, it's packed full of intuitive features and was even bestowed the honour of an Apple Design award in 2015.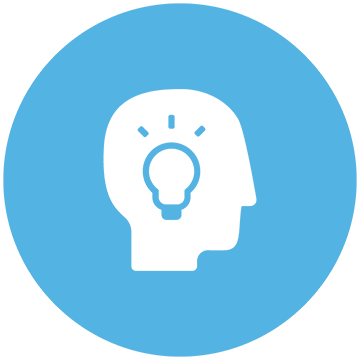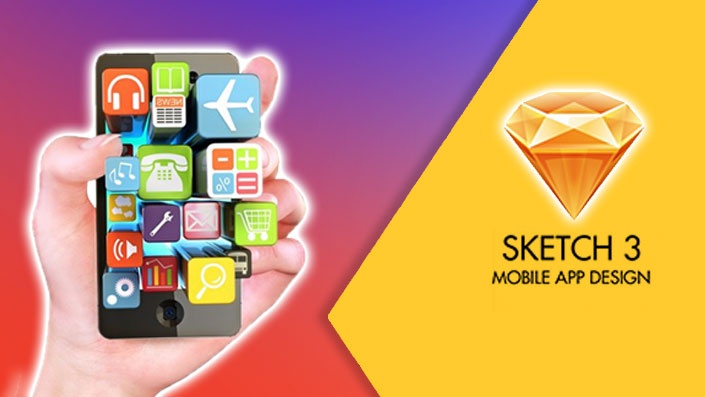 Sketch 3 Mobile App Design
Adobe CS may be the industry standard for digital design, but for those just starting out in the industry the subscription fees are far beyond most people's budgets. Lucky for Mac users at least, there's a cost-effective and award winning alternative; Sketch 3! This easy to use software allows you to create professional looking mobile apps, with all the ease and efficiency that comes with using larger scale industry programs.
What You'll Learn about Sketch 3 Design
Learn the ins and outs of Sketch 3 Design
Gain a foundation knowledge of design principles
Use Sketch 3 for all aspects of graphic design
Create your own mock-up Facebook app
Instant, Easy Mobile Apps on Mac
This course includes 17 lectures and 1.5 hours of content that will teach you everything you need to know about creating mobile apps on Sketch 3. Not only will you be an expert on using this particular program for app design, but you'll also take away a solid knowledge of the principles of design as a whole that can be utilised on a wide range of other platforms too.
At the beginning of this course you will get to grips with the basics of building and exporting a project on Sketch 3. From there, you'll learn how to get design templates and edit them to create unique designs. You will understand how to work with pages and apply styles across pages, as well as working with shapes and symbols, creating icons and splash screens, and the various other tools included within Sketch 3.
Throughout this course you will be building up your own mock-up app based on Facebook's function and design. On completion, you'll be equipped with the knowledge needed to create a wide range of mobile apps on Sketch 3, with varying functionality and design.
About Sketch 3
Sketch 3 is the latest version of the popular mobile app design program created by Bohemian Coding. Built with modern graphic designers in mind, it includes powerful features like symbols and shared styles, a workflow that supports multiple pages and artboards, and much more. Sketch 3 has been built especially for Mac, with an intuitive design and elegant interface so you can create flawless projects with a focus on design. It even co-operates with OS X's Versions and Auto Save, so you can rest assured knowing your work is safely saved at all times even if you get interrupted when designing.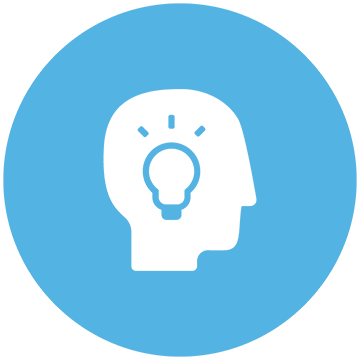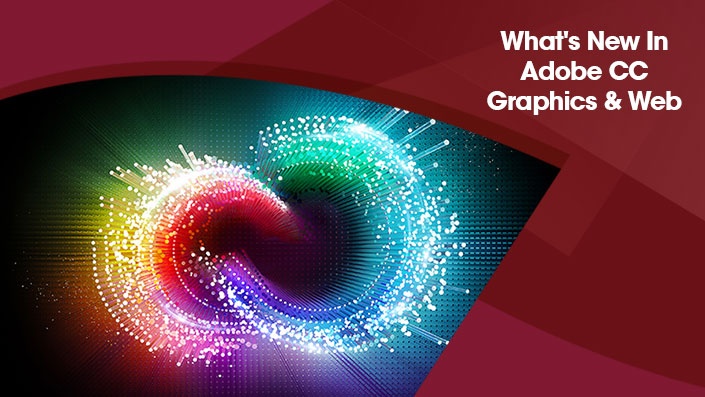 What's New In Adobe CC Graphics & Web
The lastest release of Adobe's Creative Cloud suite boasts a host of new features to help you be more productive and creative. In this course, veteran trainer Geoff Blake walks you though the lastest features, and outlines how you can make the most from them. Starting in InDesign, you'll learn how to insert and manage images in tables, paragraph shading, and InDesign's new Publish Online feature. Then, it's on to Dreamweaver, where you'll discover new features like Emmet support, code error highlighting, and how to connect and preview layouts using your mobile devices. Next, it's on to Photoshop, where you'll learn how to create and manage artboards, the new Design Space interface, and how to use the Device Preview panel. All this and more awaits in What's New In Adobe CC 2015: Graphics & Web!
InDesign, you'll learn how to insert and manage images in tables, paragraph shading, and InDesign's new Publish Online feature. Then, it's on to Dreamweaver, where you'll discover new features like Emmet support, code error highlighting, and how to connect and preview layouts using your mobile devices. Next, it's on to Photoshop, where you'll learn how to create and manage artboards, the new Design Space interface, and how to use the Device Preview panel.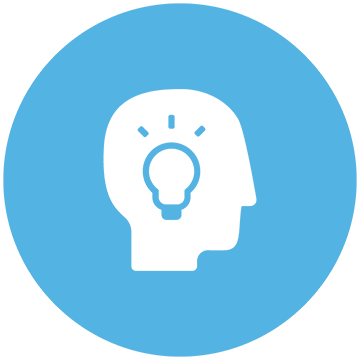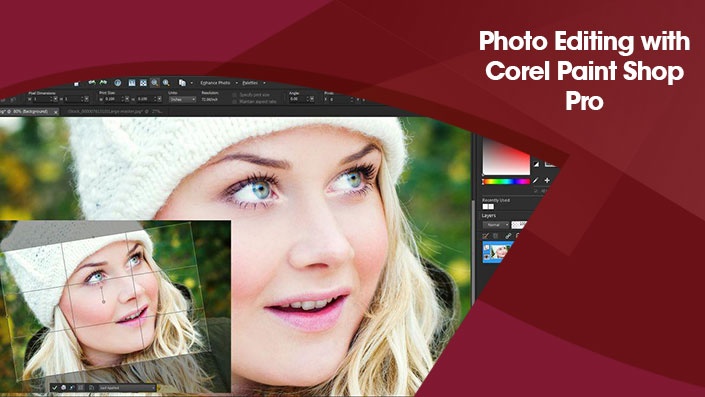 Photo Editing with Corel Paint Shop Pro
This course dives right in to photo editing techniques with Corel's Paint Shop Pro X8. Here's what will be covered in this short course:
- Turning average looking photos into studio quality head shots
- Using tonal tools to create great looking outdoor shots
- Using effects to create Instagram style photos
- Turning a photo into a painting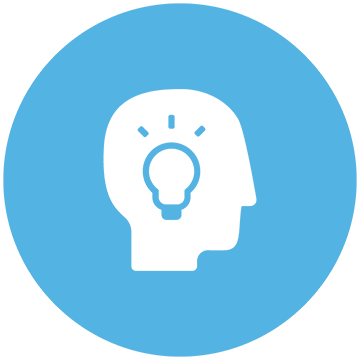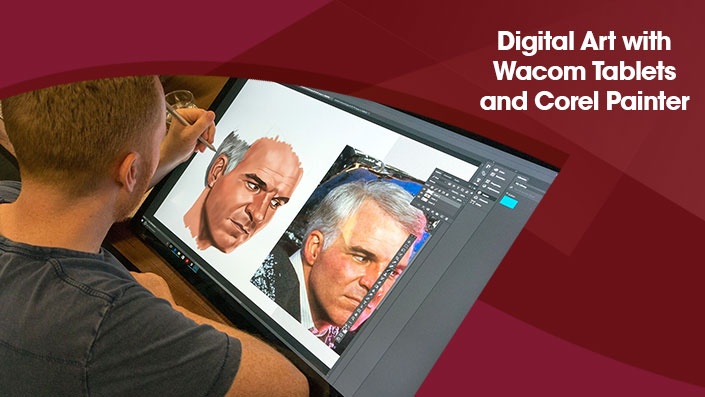 Digital Art with Wacom Tablets and Corel Painter
This short series gives students a few projects to work on using the latest Wacom Intuos tablet and Corel Painter 2016. You will learn how to get your tablet set up for creating art, and how to use Corel Painter to draw and paint effectively to create visually stunning digital art in just minutes.
This course includes a drawing project and a painting project for you to hone your art skills using a tablet.
While absolute beginners can follow along with this course and create real art by the end, some experience using a tablet and stylus and Corel software is helpful.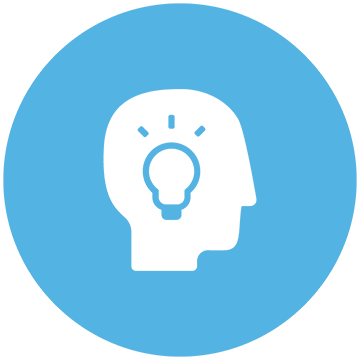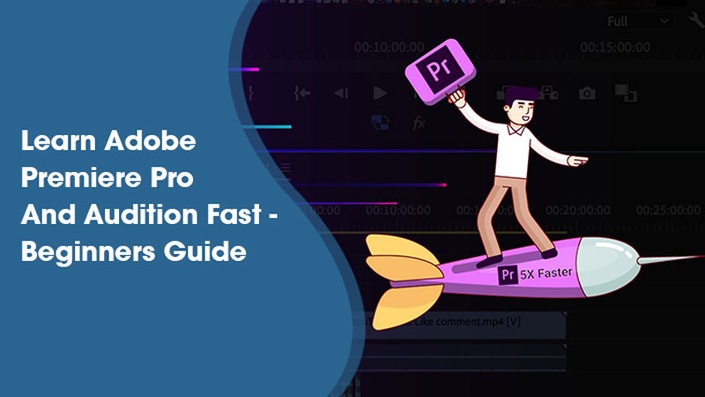 Learn Adobe Premiere Pro And Audition Fast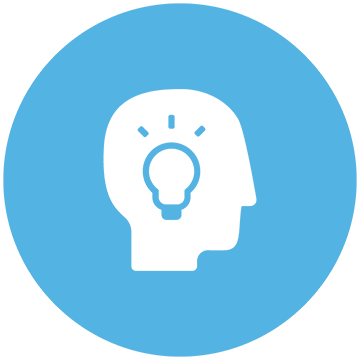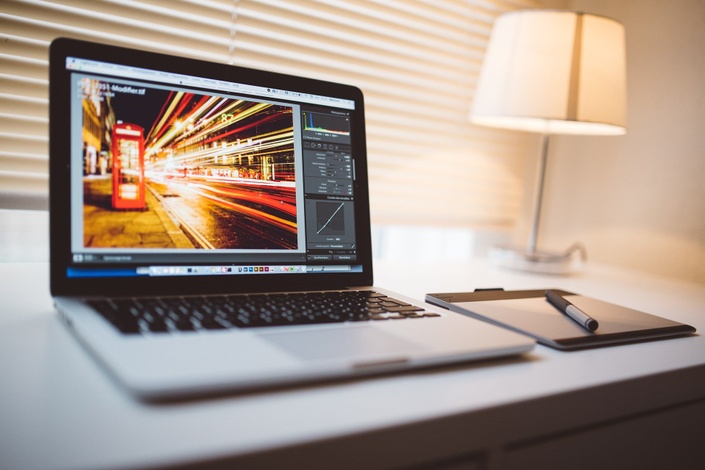 Video Editing for Beginners - Complete Shotcut Masterclass