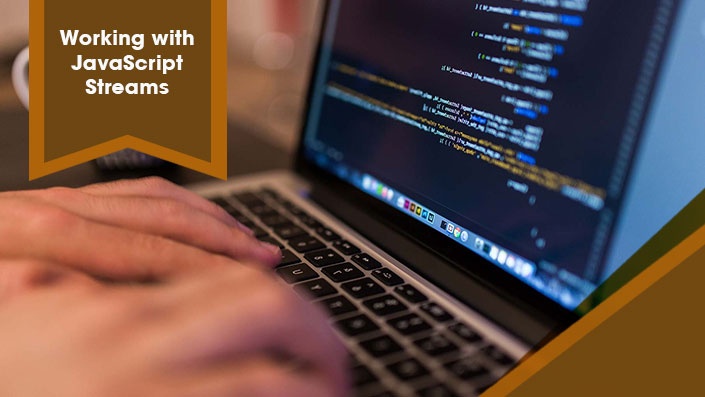 Working with JavaScript Streams
Any IT professional or casual developer anticipating a better understanding of the JavaScript language and it's newer design patterns and structures needs to go through this course and absorb all of its content. Anyone desiring to learn more about the language and better ways to use it needs the knowldege, demonstrations, and practice presented in this course. This not only includes web, mobile, and service application developers, but also architects, UI designers, testers, and administrators. This course provides an introduction to the concept of Streaming Data in JavaScript with a focus on the RxJS library's implementation of JavaScript Streams and tools for working with them.
* Learn what Streams are and how the concept originated

* Understand how Streams are becoming the norm in modern JS
* See how Streams turn conditional logic into better formed code
* Discover the most popular JavaScript Streams library - RxJS!
* Learn how to use Observers in Streaming JavaScript
* Understand the incremental nature of Streams
* Learn to write asynchronous functions in JS with Streams
* Design streaming logic with greater performance and readability
* Learn how RxJS provides amazing tools for Streaming data
* Understand how Streams surface Functional Programming concepts
* Become a much more marketable developer with Streams... and much, much more!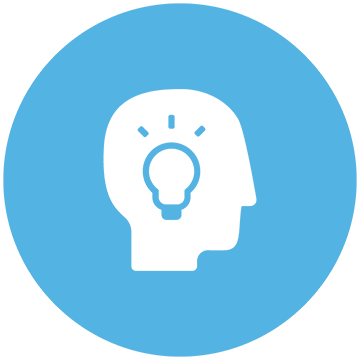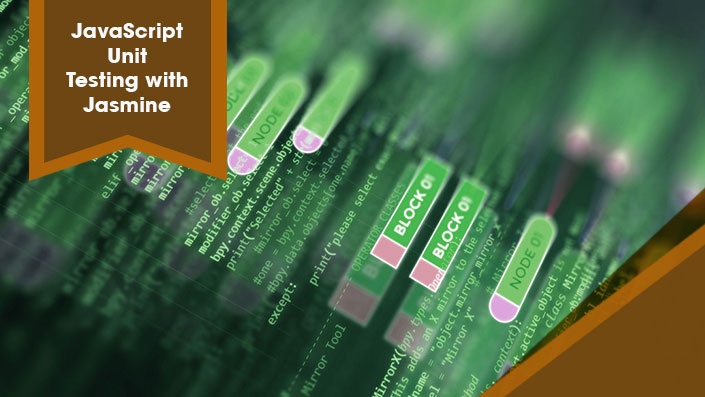 JavaScript Unit Testing with Jasmine
Any IT professional or casual developer anticipating a solid understanding of how unit testing is implemented in modern JavaScript application development projects needs to go through this course and absorb all of its content. Anyone desiring to learn how the Jasmine framework is integrated with web application projects needs the knowldege, demonstrations, and practice presented in this course. This not only includes web, mobile, and service application developers, but also architects, UI designers, testers, and administrators. This course provides a solid understanding of how to effectively participate in a project leveraging Jasmine Unit Testing solutions and the testing artifacts it produces.
Learn the world's leading JavaScript unit testing tool: Jasmine!
Learn Jasmine design guidelines and best practices
Understand Jasmine's evolution & intended purpose
Use Jasmine to create efficient, well-structured unit tests
Learn how unit testing enables development time efficiencies
Understand Jasmine expectation assertions work
Learn to install and configure Jasmine for everyday use
Discover how Jasmine tests are structured with JavaScript functions
Use Jasmine to create comprehensive, configurable test suites
Learn various Jasmine validation functions for testing any types of JavaScript functions
Use an online IDE to manage a JavaScript project integrated with Jasmine testing... and much, much more!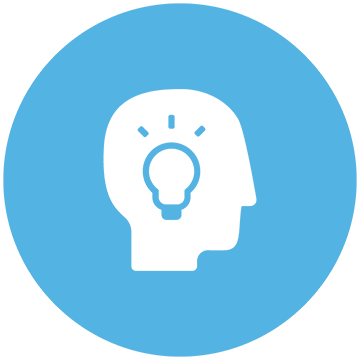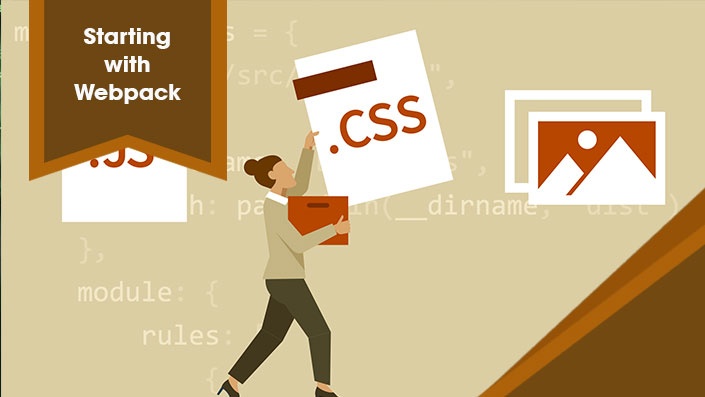 Starting with Webpack
Any IT professional or casual developer anticipating a solid understanding of how Webpack works in open-sourced and private application development projects needs to go through this course and absorb all of its content. Anyone desiring to learn how Webpack is implemented in web application projects needs the knowldege, demonstrations, and practice presented in this course. This not only includes web, mobile, and service application developers, but also architects, UI designers, testers, and administrators. This course provides a solid understanding of how to effectively participate in a project leveraging Webpack and the bundled deployment packages it produces.
Before taking this course, a student should ideally (but not absolutely) have: A at least a modest knowledge of HTML, web server use and configuration, and JavaScript design patterns. Ideally, the student should be familiar with creating web applications on npm enabled platforms, frameworks, and libraries. If the student has only some, or even none of these skills, he/she will still benefit from this course greatly, but may need to pause a video in progress to perform some additional background research. This is encouraged, as it'll only make for a better overall experience and net benefit.
NO PRIOR WEBPACK EXPERIENCE IS REQUIRED!!!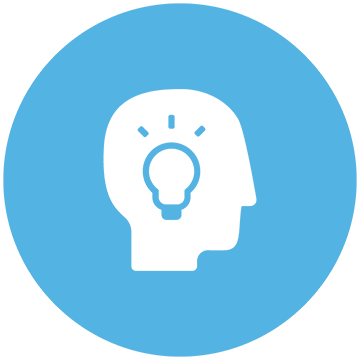 HapiJS Crash Course
From this course you will learn...
Introducing you to hapiJs and getting you familiar with the basics.
What is hapiJs?
Why use hapiJs?
Comparing hapiJs with express
When you should and shouldn't use hapiJs
How to build an API and website parts of the application
We also cover more advanced concepts such as ·
Debugging with node inspector
Composing your server with Glue
You're going to learn all of this And So Much More!
Requirements
You should already be familiar with Javascript and NodeJs in general
You should know about HTML and CSS and probably have heard of Twitter Bootstrap
This course will NOT show you how to setup your development environment (IDE, NodeJs, Git, etc.)
Prior knowledge to a NoSQL database like MongoDB and RethinkDB is helpful but not required
Windows, Mac, or Linux PC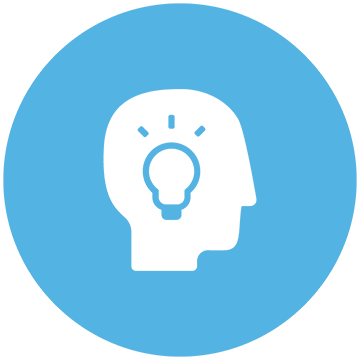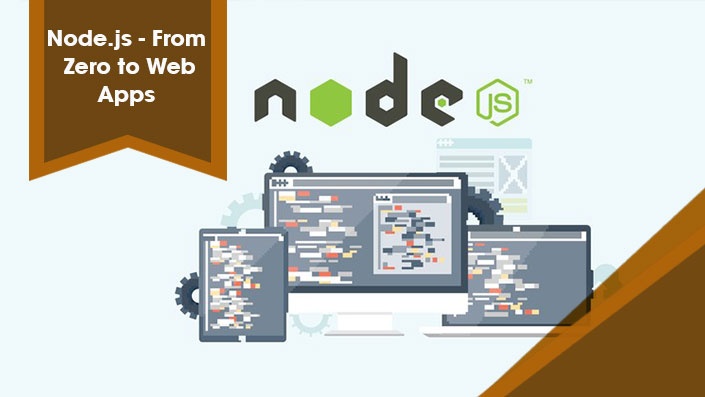 Node.js - From Zero to Web Apps
To a certain extent, it can seem as though different programming languages are only suitable for a specified set of tasks, like building apps or analysing data. If you feel as though you need to be fluent in several in order to get anywhere in the coding world, think again. Node.js is a very versatile (and very popular) language that, if you add it to your skill set, is guaranteed to open doors. Create real time web apps, build APIs, streaming applications or CPU intensive apps, and do it all quickly and efficiently.
Future-Proof Your Web Development Skills
Code a Node.js project with an online IDE
Learn how Node.js works with Gulp, Bootstrap, GIT, Express, and NPM Bower
Add a NoSQL database to a Node.js project
Understand routing, packages, templating engines, UI dependencies and more
Gain a thorough knowledge of web development with Node.js
Develop Web Applications with Node.js
This Node.js fundamentals online course contains 48 lectures and over 3 hours of content. Although designed for beginners with some web development experience under their belt, those new to coding will be able to pick it up without much difficulty. The goal is simple; learn how to get your node.js web app projects up and running.
The course will start off with an overview of what Node.js is and isn't, and what it can and can't do. Once that's covered, you'll begin working with Express and start coding your own Node web app with the help of Bootstrap, Gulp, Node templating engines and express routing. You'll also cover how to use a database with Node.js. By the end of the course, you will have coded your first web app with Node.js and learned everything you need to know to get your own projects started.
Whether you're an IT professional or a hobbyist, this course will give you a solid understanding of how Node.js web applications work and how they're designed, administered, and developed. Web developers as well as UI designers, testers and administrators are guaranteed to find it useful.
Tools Used
Node.js was launched in 2009, initially only supported by Linux. Now cross-platform, it is a runtime environment for developing server-side web applications, and many of its basic modules are written in JavaScript. Basically, it builds the server sides of websites (like PHP), but it's capable of much more. It's highly scalable and very efficient, and in short, it's going places.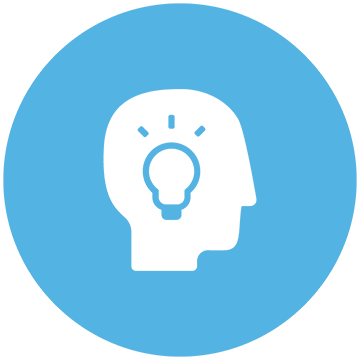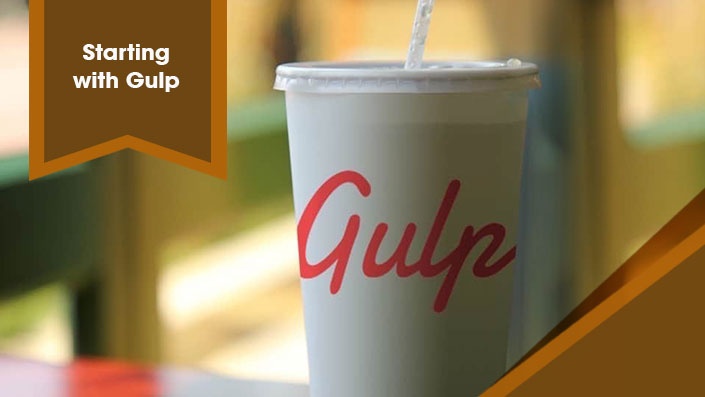 Starting with Gulp
Sometimes there's nothing more fun than sinking your teeth into a complex, challenging JavaScript build. Until you get so inundated with tiny, repetitive tasks that take up the majority of your coding time, that is. Enter Gulp; the toolkit that automates all the boring stuff, so you can build the cool stuff. It's going to make your builds so much better, and we're going to teach you how to use it...
Cut Out the Boring Bits!
Install, program, and configure Gulp to work for you
Manage JavaScript projects with Gulp
Leverage Gulp as a JavaScript build system
Create runnable 'builds' with a single command
Use Gulp to minify SASS files and JavaScript
Rewrite HTML files to reference concatenated, minified JavaScript and CSS
Concatenate all your JavaScript into a single, downloadable file
Automatically build a JavaScript project with the 'watch' feature
Let Gulp do all of your mundane JavaScript tasks!
Use Gulp as a JavaScript Build System
This course was designed for developers who want to enhance their workflow. However if you work with JavaScript regularly, you need this course too. We'll show you how to use to this toolkit to eliminate the most time-consuming, monotonous and downright boring tasks... and you don't even need any Gulp experience to get started!
First we'll explore Gulp at a high level. You'll gain an understanding of what a build system is, what Gulp can do for you, and we'll install and configure gulp according to your own needs. Then, the course divides into two sections; Gulp for development and Gulp for production. In the former, you'll learn about pre-processing SASS, automating your builds, the much lauded 'watch' function and the live re-load function.
In the latter, we'll focus on production for JavaScript and CSS, and we'll teach you everything you need to know about generating sourcemaps. Once you've finished the last section, you'll know exactly how to use Gulp to get maximum efficiency and productivity from your builds. You'll also be ready to use this clever toolkit to manage your JavaScript projects, minify, rewrite and concatenate your code, and basically make your developing life a whole lot easier.
What is Gulp?
Gulp is a toolkit designed to automate time-consuming tasks in your development workflow, so you can stop focussing on the boring, repetitive 'to dos' and get back to building. It makes the development processes simple and efficient, with a quality ecosystem ensuring plugins stay simple and work as expected. It's intended use is for JavaScript builds and front end web development, and it uses a code-over-configuration approach.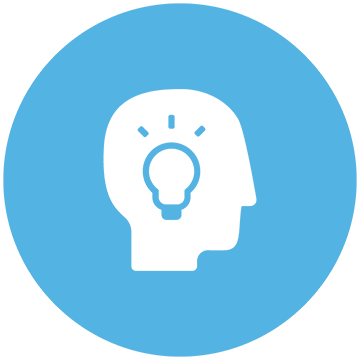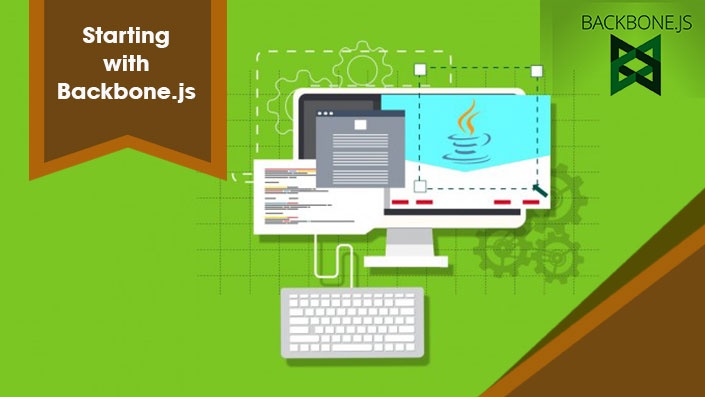 Starting with Backbone.js
By its nature, working on a web application usually involves a lot of JavaScript (duh). And as any developer will tell you, it often doesn't take long for your JS code start winding through a whole heap of other elements like HTML UI speed ramps, jQuery roundabouts, and who knows what else. For complex applications a more structured approach can make life easier for everyone. Enter Backbone.js, the JavaScript framework that does exactly that. Here's what this Backbone.js online course can show you...
The Backbone of Web App Development
Get to know Backbone.js and how it can help you
Code a Backbone app with an online IDE
Compose functional components in Backbone's MVC paradigm
Raise and handle Events
Implement Views to control and app
Use Models to manage application data
And much more!
Understand Models, Events, Views and More
The core of Backbone.js is representing your data through Models which can be created, validated, destroyed and saved to the server, and Views that display the model's state and respond to changes. So after a quick introduction, this is what you'll learn first.
Having laid that foundation, you'll move onto the other important concepts of Backbone such as Events, namespacing, templating, routing, and much more. You'll then build a guestbook app and style it to perfection with Bootstrap. Additional resources and hands-on tutoring will help you every step of the way, no matter what your skills or experience level.
By the end of the course material, you'll be well equipped to use Backbone for developing your own web apps, and will have a greater understanding of how frameworks can elevate your developing skills (and make your life a whole lot less stressful, too).
Although intended for IT professionals, hobbyists are more than suitable for taking this course too. Some experience in creating web UIs with JavScript tools would be an advantage, as would programming with a common object-oriented or scripting language. However, you don't need any Backbone experience whatsoever. We'll teach you everything you need to know!
What is Backbone?
Backbone.js is a JavaScript framework designed for developing single page web applications and for synchronizing various elements of web apps. It was created by Jeremy Ashkenas (of CoffeeScript and Underscore.js fame) with the intention of giving developers the freedom to design the full experience of a web application. It helps keep business logic and user interface neatly separated. Backbone is praised for being lightweight and only depending on one JavaScript library.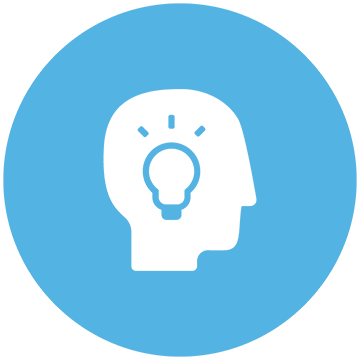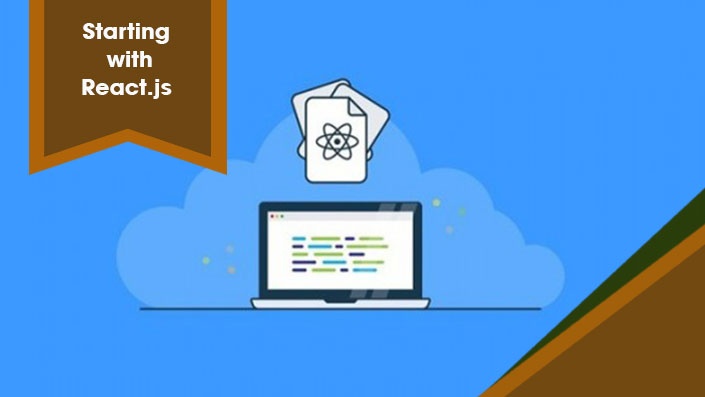 Starting with React.js
Many new or intermediate developers struggle to see how React.js differs from other JavaScript frameworks and libraries, or how it fits into application architecture in general. Simply put, React allows you to develop user interfaces like the pros; and this course will show you exactly how it works.
Make Interactive UIs with Ease
Understand and use React components
Code a React app with an online IDE
Learn how React can help you as a developer
Style a React app with React CSS and Bootstrap
Use Flux, State and Props, Routers and more
The Must Have JavaScript Library
This React online course was designed with web developers in mind. If you design UI/UX solutions for mobile or the web, learning React.js will vastly improve how you work. And if you want to design with React as easily as with other JavaScript frameworks, this course is a must.
This course focuses on building simple components and composing them to create complex, rich, functional component solutions. You'll get to grips with event handling, routing, implementing Flux architecture, and much more to master React fundamentals.
We start from the very beginning and stick with you every step of the way, kicking off with an introduction to React and getting progressively more challenging as the course continues. Don't worry – you'll soon be working on React projects with ease.
By the end of this course, you'll be productive and efficient in using this versatile library, and you'll be able to build great looking web apps faster than ever before.You'll walk away with a working knowledge of the framework, it's various facets, and you'll understand how it fits into your process. But most of all, you'll have a valuable and time-saving new skill in your developer toolbox.
What is React?
React.js is a JavaScript library that makes building user interfaces simple and painless. It is a view layer rather than a complete framework, so while it's not suitable for building a fully functional dynamic app, it adds the finishing touch to make your websites look flawless. React is maintained by Facebook, Instagram and a wider community of developers and can be used with React-based add-ons or in conjunction with other JS libraries and frameworks.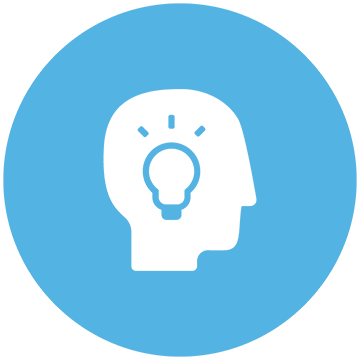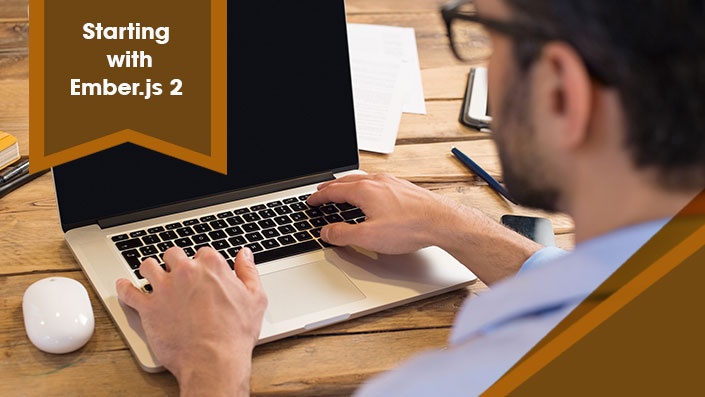 Starting with Ember.js 2
Ember isn't like other JavaScript frameworks. Instead of providing a solution to the 'view' part of the Model-View-Controller design process, it tackles the client-side application problem as a whole. Whether it's web, mobile, or service applications, Ember works it using the model-view-viewmodel approach and does it flawlessly. If you're a IT professional or just a hobbyist interested in web architecture, UI design, or even testing and administrating, Ember will make your life infinitely easier.
Create Ambitious Web Applications
Understand how Ember 2 works in web and mobile solutions
Learn how Ember 2 solutions are designed, administered and developed
Code an Ember 2 project with an online IDE
Use Ember's component paradigm, data management library, CLI tool, and more
Implement Ember Add-Ons, routing, authentication, and more
Write and run Unit, Acceptance and Integration tests
Style and Ember app with an Ember Material CSS Library
Launch Your Ember 2 Projects Now
This Ember 2 online course was designed specifically with web developers who design and build UI/UX solutions in mind. However, the information presented is just as valuable for architects, testers, or product managers. Ideally you'll have some experience in creating web UIs with normal JavaScript tools like jQuery or Bootstrap, as well as programming with an object-oriented or scripting language and JavaScript development of complete client-side solutions. Ember Experience, on the other hand, is absolutely not necessary.
This course will start off by giving you an overview of what Ember is and how and why it works. Then you'll install it and get going with the good stuff! You'll start off with routing, templates and helpers, Ember components and Ember Data, and once you've to grip with the fundamentals you'll begin building your own Ember app.
You'll design your app, build it out, create the components and complete the code, and then you'll move on to testing it. But it doesn't stop there; this course also covers more advanced aspects including styling, add-ons and security. By the time you're finished, you'll be more than capable of getting your own Ember projects up and running.
About Ember
Ember is a free, open-source, JavaScript framework for creating ambitious web applications. It allows web developers and UI/UX developers to create scalable, single-page web apps by incorporating common idioms, reducing code lines with Handlebars-integrated templates, and creating application-specific HTML tags. Websites such as Groupon, Nordstrom and the desktop app Apple Music all use Ember.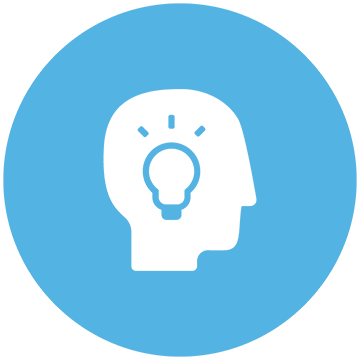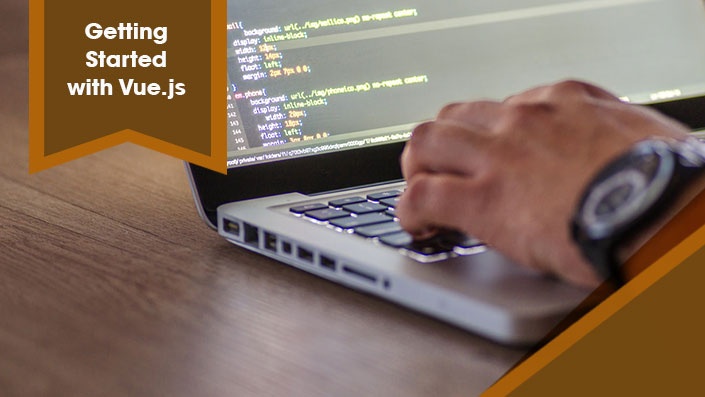 Getting Started with Vue.js
The technology world is awash with web developers. While this means there are plenty of new and exciting developments and creations emerging on a regular basis, it also has a downside. For an employer, it can be difficult to find a really, REALLY good web developer. Knowing a few different web app frameworks and libraries is guaranteed to get you noticed, and one of the most beneficial choices around is Vue.js. This course will teach you everything you need to know to get up and running.
Take your Web Development Skills to the Next Level
Learn fundamental Vue.js concepts
Utilize Vue.js in your web applications
Build a fully functioning application from scratch with Vue.js
Create instances, learn about single page apps, and more
Upgrade your web development skills
Everything You Need to Know About Vue.js
This Vue.js online course teaches you the core skills you need to know to utilize reactive components in your web applications. Each aspect is taught in a hands-on manner, so you'll not only get to grips with the fundamentals, but have a crystal clear idea of how to use them in your own projects.
The only requirements for this course are a working knowledge of HTML and JavaScript, access to a computer, and a desire to learn! After a very brief introduction you'll get started with data handling. You'll add data structures, learn about data binding, get to grips with render listing and computed values and more.
Once you've gotten a handle on the basics you'll move on to the really fun stuff. Binding classes, isolated scopes, advanced shopping cart functionality and various other cool features are covered. Then it's on to even more interesting elements like resource libraries, data and arrays
By the end of this course you'll know how to implement functionality that is expected in all top-class, modern applications. You'll be using Vue.js as a solution to everyday web development tasks to make your apps easier and more dynamic. And lastly, you'll know every step to take to start creating applications from the ground up with Vue.js.
What is Vue.js?
To put it as simply as possible, Vue.js is an advanced web app framework architecture. Think of it as another Laravel PHP or React.js. It provides reactive components for modern web interfaces. Basically, it's a simple but powerful library for building cool web stuff. Any web developer who knows their stuff will know Vue.js, so if you're not one of them now is time to get up to speed.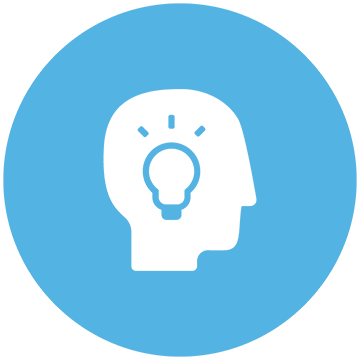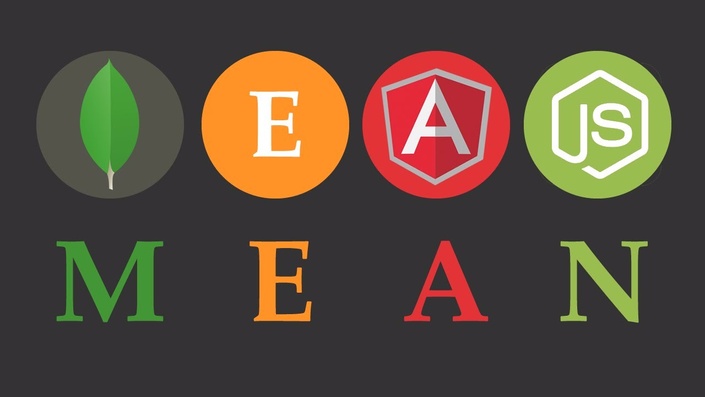 Learn MEAN Stack
MEAN - MongoDB, Express.js, AngluarJS and Node.js
Being a one-trick programming pony doesn't cut it anymore in today's tech job market. The more strings you have on your bow, the more in-demand you'll be. When it comes to web app development, having the know-how to create something fully-functioning from start to finish boosts your employability credentials in a big way. Thankfully, the MEAN Stack is the tool set that allows you to do just that. Want to get involved? Read on...
Learn a Suite of In-Demand Programming Skills
Understand MEAN Stack and how to use it effectively
Code MEAN projects with an online IDE
Develop MEAN REST APIs with Node and Express
Create top-notch UIs with Angular 2
Gain the skills needed to become a sought after web developer
Build Full-Stack Solutions for Mobile and the Web
This MEAN Stack online course is designed for any web developer or IT professional who wants to understand and use MEAN Stack for their projects. If you have some experience with an object-oriented/scripting language and JavaScript tools, great. But if you don't, no worries – we guide you through every part of the process.
You'll gain a solid foundation of knowledge in using the MEAN Stack (that's MongoDB, Express, Angular and Node JS) for web and mobile development, with hours of instruction and code-alongs to help you through. You'll study each component individually, learning how to assemble them to provide a highly efficient JavaScript-based development stack.
That means setting up an online IDE, developing MEAN REST APIs with Node and Express, programming and configuring with MongoDB, developing rich and functional UIs with Angular, scaffolding a MEAN UI client project, and much more.
Plus, we make sure your skills are future-proofed by using Angular 2, the much-discussed rewrite of Angular JS that's guaranteed to set the market on fire in the coming months. By the time you've finished this course, you'll be more than ready to start working on your own MEAN Stack projects.
What is MEAN Stack?
MEAN Stack is a collection JavaScript-based technologies used for web app development. Namely: MongoDB, ExpressJS, Angular 2 and NodeJS. It is a 'full stack' development toolkit, from client and server sides to databases. Basically MEAN Stack allows you to create functional, fun and flawless web applications from beginning to end, with one 'stack' of tools.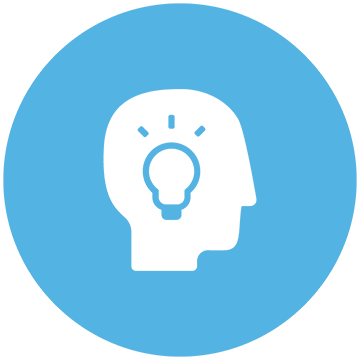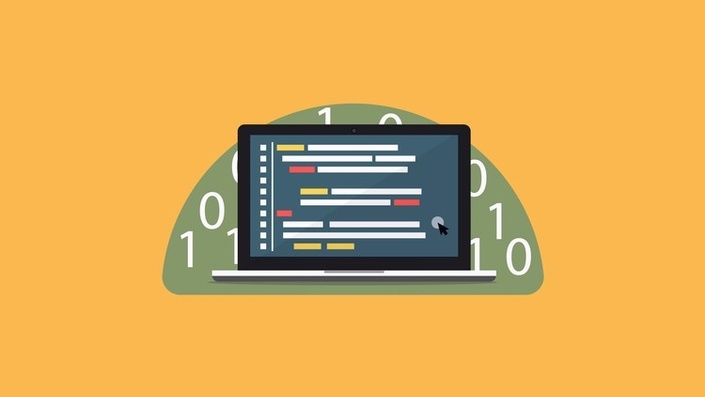 Starting with JSON
Any IT professional or casual developer anticipating a solid understanding of how JSON works in open-sourced and private development projects needs to go through this course and absorb all of its content. Anyone desiring to learn how JSON is implemented in software needs the knowldege and demonstrations presented in this course. This not only includes web, mobile, and service application developers, but also architects, UI designers, testers, and administrators. This course provides a solid understanding of how to effectively participate in a project leveraging JSON data structures.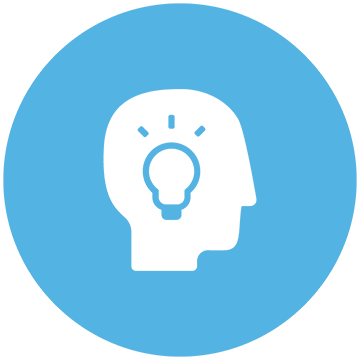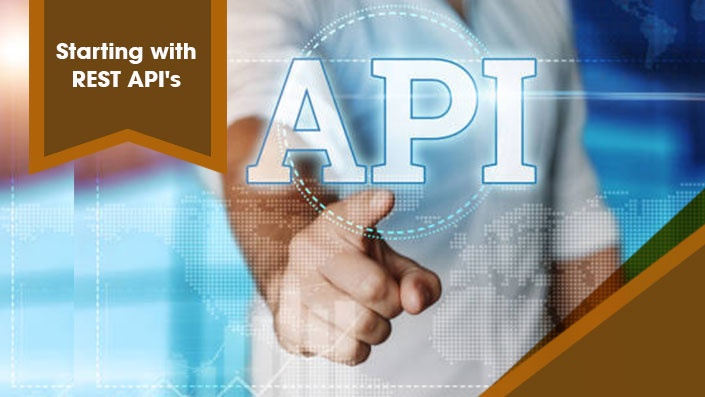 Starting with REST API's
REST works in open-sourced and private application development projects needs to go through this course and absorb all of its content. Anyone desiring to learn how REST is implemented in clients and servers needs the knowldege, demonstrations, and practice presented in this course. This not only includes web, mobile, and service application developers, but also architects, UI designers, testers, and administrators. This course provides a solid understanding of how to effectively participate in a project leveraging REST API's both as consumers and providers.
Before taking this course, a student should ideally (but not absolutely) have:A at least a modest knowledge of HTML, web server use and configuration, and JavaScript. Ideally, the student should be familiar with creating servers with nodeJS. If the student has only some, or even none of these skills, he/she will still benefit from this course greatly, but may need to pause a video in progress to perform some additional background research. This is encouraged, as it'll only make for a better overall experience and net benefit.
NO REST EXPERIENCE IS REQUIRED!!!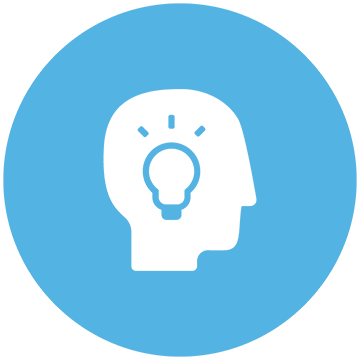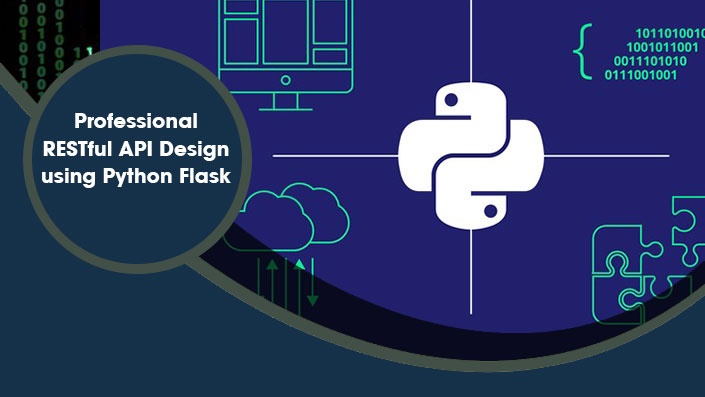 Professional RESTful API Design using Python Flask
This course will teach you how to build a professional API platform using pure Flask, without any supplemental libraries, so that students can learn the fundamentals of RESTful API design.
In today's world, dominated by gorgeous JavaScript user interfaces and mobile applications, the ability to build a scalable and well architected API is key to be able to supplement those applications and ensure that clients and servers communicate with the proper interfaces.
The course covers the basic concepts of the RESTful API pattern and then goes into detail and step by step building an API platform that will cover the six constraints of the architecture. Students will learn the industry-standard and will follow best practices for API architectures.
At the end of the course students will be able to design, architect and build their own RESTful API platforms, and with the deep understanding of the laws governing APIs, can go ahead and try out the API libraries available for Python and Flask, knowing the fundamentals and the advantages of using them.
If you already know the basics of Flask and you are interested in how to design, architect and build an API platform, this is the course for you.
The course is divided in 2 sections:
Introduction which covers all the concepts necessary to understand what is a RESTful API and its six constraints
A step by step explanation building a Pet Store API that will include an authentication layer, a Store endpoint and a Pet endpoint as well as search functionalities
Join this course and continue your path to becoming a professional backend web developer!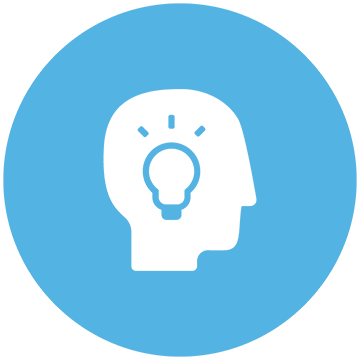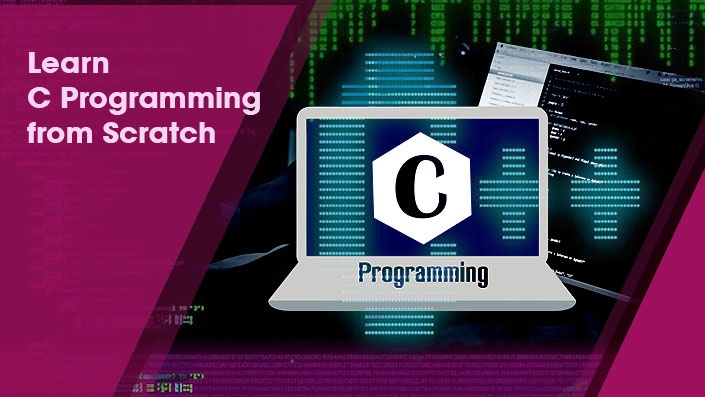 Learn C Programming from Scratch
C Programming Language
One of the behemoths of the coding world, C has been around for, oh, around 50 years or so. Often perceived as one of the most difficult languages to master, any programmer who can list C on their resume is sure to carve a good career in the tech industry. Want to be one of those people? Keep reading...
Sharpen Up Your C Skills
Build a solid foundation in the C language
Learn to read and write C code
Test your skills with challenges after each lesson
Gain expertise in computer programming
Speak Fluent C
This course is aimed at anyone with a desire to learn the C, with the goal of building a solid knowledge of the language. Some previous programming experience is helpful, but not necessary.
After starting with a general introduction and an overview of C language fundamentals, this course continually progresses into more advanced topics covering the breadth of the C spectrum. With an emphasis on hands-on training, from module 2 onwards you'll use code walk throughs and post-lecture challenges to compound and test your skills. Code and code comments are included with each module too, so you'll have plenty of resources to help you learn.
By the end of this course, you'll be well on your way to achieving fluency in the C language, and you'll be comfortable both reading and writing C. You'll know how to build basic programs with C and will be well equipped to progress to more complex projects.
What is C?
C is a general purpose programming language developed in the early 1970s by Dennis Ritchie. It's one of the most widely used programming languages of all time, originally developed for implementing the UNIX operating system. Nowadays it's largely used for developing system applications, database systems, graphics packages, operation system development and much more. It's a structure oriented language, meaning its prime focus is on functions and it follows a 'top down' approach.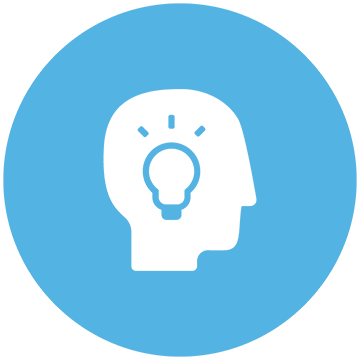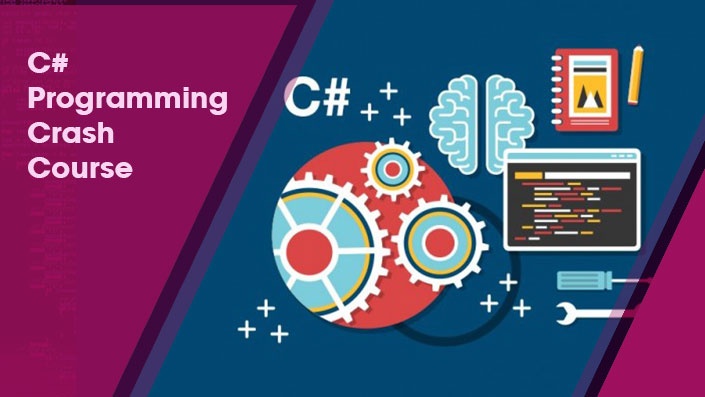 C# Programming Crash Course
Knowing the suite of C languages developed my Microsoft is a guaranteed career booster. They're powerful, in-demand, and can create almost any kind of application or software under the sun. However, they're not exactly the most beginner friendly languages in the world. While they all have the same roots, they have distinct differences too. Thankfully C# is generally considered to be the least confusing of the family, and a level up from Java as far as skill is concerned. This crash course will teach you everything you need to know and make you a C# aficionado in a matter of hours.
Get an A+ in C# Programming
Understand C# fundamentals
Create games with C# and Unity
Develop mobile apps with C# and Xamarin
Build software with C#, Mono and Windows Forms
Make websites with C# and ASP.NET
Create console applications
Everything You Need to Get up to Speed
C# is a great language, but it's not perfect. With that in mind, this online course will start off by outlining what exactly C# is good at, and where its weaknesses lie. Following that we'll take a look at the various platforms that utilize C#, which you'll be using during the course to complete a wide variety of projects.
After that there's nothing left to do but dive straight in. Step by step, section by section, you'll build your knowledge of C# with practical projects along the way to put your developing skills into practice. A section each is dedicated to setting up your environment; data types and their uses; variables, expressions and operators; statements and flow control; organisation; classes and structs; inheritance; interfaces, and so much more.
All you need to get started is a basic understanding of programming and a familiarity with the concept of object-oriented programming (don't worry if you don't have any actual experience). Suitable for beginners and intermediates alike, by the end of this course you'll have a solid understanding of C#, its strengths and weaknesses, what projects you can use it for, and you'll be more than ready to start using it in the real world.
What is C#?
C# is an object-oriented programming language from Microsoft's C family of languages. It is a hybrid of C and C++ and was designed to improve productivity in web app development. It is used to build a variety of secure client, client-server and database applications, XML web services, distributed components and much more. It runs on the .NET framework and another very popular language was inspired by it; Java.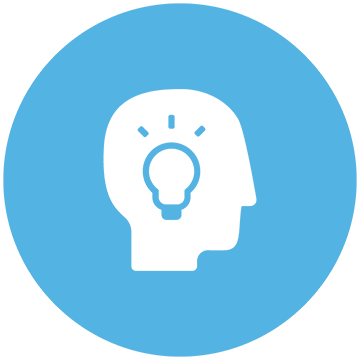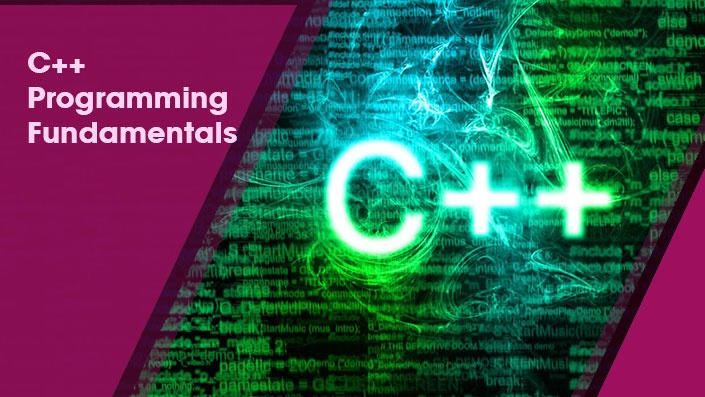 C++ Programming Fundamentals
C++ is one of the most in demand programming languages in the software industry, and the language that many others derive from – Java being just one. Being somewhat more complex than others, it's not easy to find a C++ tutorial for beginners. However, if you want to boost your employability and fine tune your programming skillset to include C++ fundamentals, then this is the course for you.
Take your Programming Skills to the Next Level
Hands on approach to C++ basics including DIY examples and explanations
Write basic programs using control structures and switch case blocks
Prepare for C++ intermediate level through in depth coverage of the fundamentals
Gain a better understanding of basic programming topics in general
Learn C++ Basics in a Flash
This course has been specially designed for intermediate programmers who have already gotten to grips with basic programming languages. It's especially suitable for those planning to pursue programming as a serious career path. As C++ is a complex language, this course is not intended for complete beginners.
With 16 lectures and 3 hours of content, this C++ beginners tutorial will get you up to speed with the basics of the language first of all, including variables and literals, data types, data assignment, and the mathematical operations that C++ uses. Next, it's on to type conversions, overflow and underflow, formatting output, and string manipulation. The final section deals with control logic, including control structures, logical operators, conditional operators, and looping.
You will learn each of the concepts covered in this course with the help of practical examples and do-it-yourself style material, so that you'll instantly see how the knowledge you learn can be applied. By the end of this course, you will be ready to progress to intermediate C++ or at the very least, have a working knowledge of C++ fundamentals that can be built upon with practical use.
About C++
C++ is a general purpose programming language that emphasises performance, efficiency and flexibility of use. It has a variety of uses and is best suited for large, resource-constrained systems, and has proved particularly strong in the software infrastructure and software entertainment, among many other areas. Initially developed in 1979 by Danish computer scientist Bjarne Stroustrup, it was standardised in 1998 and has been one of the heavyweights in the programming world ever since.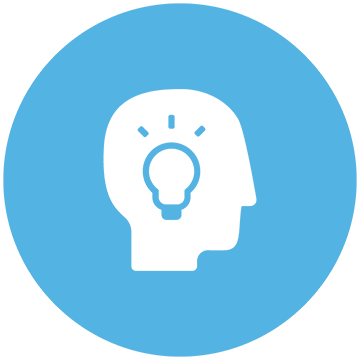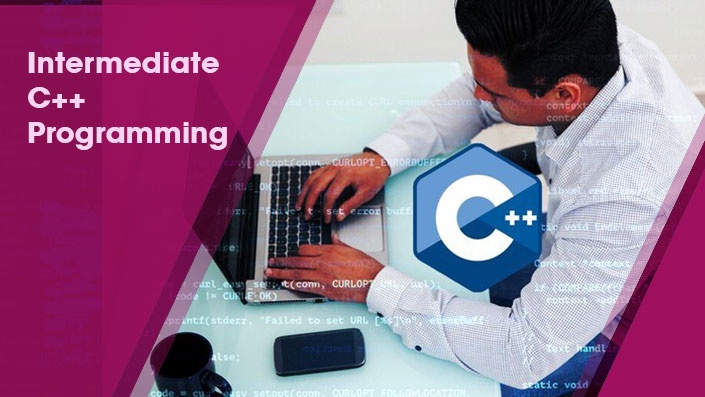 Intermediate C++ Programming
The C++ Intermediate course is the second course in the two course series on C++. The course is an intermediate level course that builds on the basic C++ coding skills taught in the C++ Fundamentals course. The course introduces the concepts of Standard Template Library (STL), data structures, iterators, sequence containers and function objects.
The C++ Intermediate is a programming course focused on the advanced concepts of C++ coding. The course has multiple hands-on programming exercises to enable the students to apply the learnt concepts while working with C++ programming language. The course is essential to develop intermediate programming skills in the students.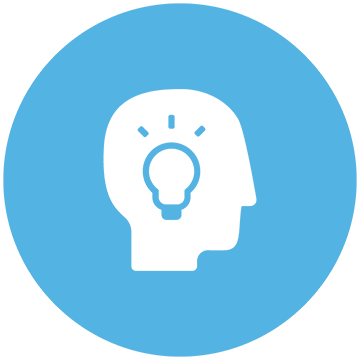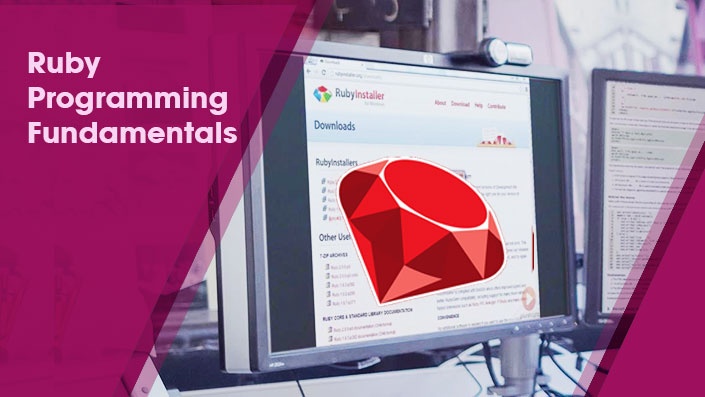 Ruby Programming Fundamentals
There are some programming languages that require seemingly endless lines of code to make the smallest of programs. There are some languages that are so complex even experts' heads hurt if they try to use them. And then there's Ruby, which has all of the performance of these aforementioned languages and none of the complexity. Productive, powerful, simple and easy to learn, it's the perfect starter language. Oh, and a huge (and growing) number of companies use it too...
Get Ready for Ruby
Gain a working knowledge of how to use Ruby
Understand Ruby programming fundamentals
Learn the language's syntax, functions and key features
Complete a challenging practical project after each module
Understand how Ruby Programming Works
This online course focuses on Ruby fundamentals. Some previous programming experience would be useful for those taking this course, but if you're a complete beginner that's fine too. If you want to get started with Ruby and aren't phased by some challenging hands-on projects, you've picked the perfect course.
We'll walk you through everything you need to know about Ruby, starting at the very beginning with installation. Once installed, you'll get an introduction to the language and start building your very first Ruby app. We'll dedicate sections to data types, conditional flow and loops, classes and methods, learning about the intricacies of each with practical projects. Along the way you'll gain a solid understanding of Ruby's syntax and functions.
By the end of this course you will have a good working knowledge of Ruby and will have already used it in practice. You'll be ready to take a 'deep dive' into the language with further coursework if you wish, or head out into the big bad programming world and start using Ruby for real projects. Whatever you choose to do with your newfound knowledge, you'll have a strong foundation of programming fundamentals to back you up. Plus, you'll have had some fun too!
About Ruby
Ruby is an object-oriented, general purpose programming language developed by Yukihiro Matsumoto in the 1990s. Designed for increased productivity and fun, it makes a great starter language for new programmers thanks to its simplicity, readability and focus on fun. Commonly used with Rails applications, it's a very popular language that's always in high demand. Companies such as Twitter and Kickstarter use Ruby.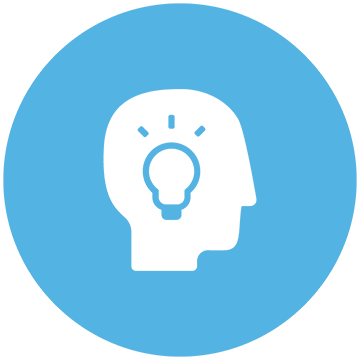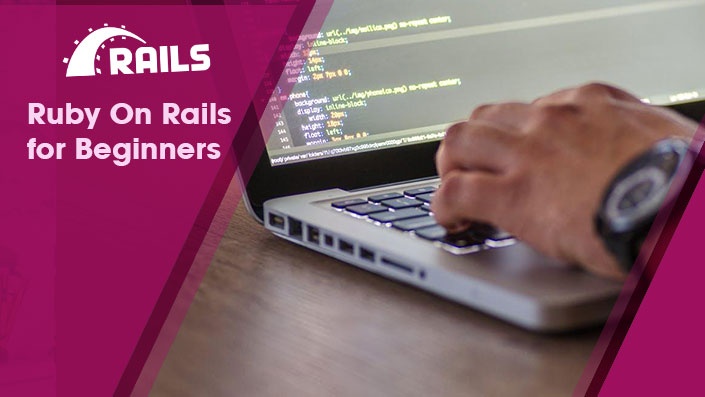 Ruby On Rails for Beginners
Get started with Ruby on Rails development with this easy to understand online course designed for those who are new to Rails.
What Is Ruby on Rails?
Ruby on Rails allows developers to create fully interactive and completely flawless web applications in record time. It's the framework of choice for all of those household name tech companies because it is both complex and simple, and can be applied to a range of applications. In fact, if you ask anyone who works at those giant tech companies what technology you should learn to build custom web applications, Rails will be their answer. If you love solving problems and want to up the ante on your next job application, this course is for you.
Get on the Right Track
Create fully interactive Rails applications
Learn how applications are built
Connect databases to Rails applications
Complete a challenging course project
Boost your employability with a valuable new skill
Build Rail Applications with Ease
This course is specifically designed for those who want to get started with Ruby on Rails. If you want to get a solid footing needed to build and develop rails applications and create interactive, database driven websites, this course is for you. While you don't need to have any Rails experience, a web programming background or knowledge of HTML and CSS will help.
During 38 lectures and 5 hours of content, you'll get to grips with the basics of Rails, learn how to develop Rails applications, and work towards completing a challenging final project that will set you up for using Rails in real life situations. Essentially, you'll go from zero to accomplished Rails developer.
The first two sections cover requirements, installation and the basic setup and features of rails, as well as introducing you the very first app you'll build. The next section delves deeper and will improve your understanding of how Rails works and what it can do. Section 4 and 5 are dedicated to developing your practical skills, building an interactive website and completing your course project.
Tools Used
Ruby on Rails is an open source web application framework written in the Ruby programming language. It is optimised for simple, efficient programming and sustainable coding. It is used to provide default structures for databases, web services and web pages and facilitates the use of web standards in JSON, XML, HTML, and JavaScript among others.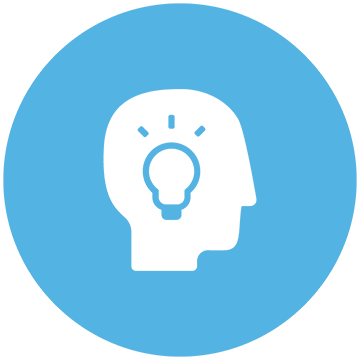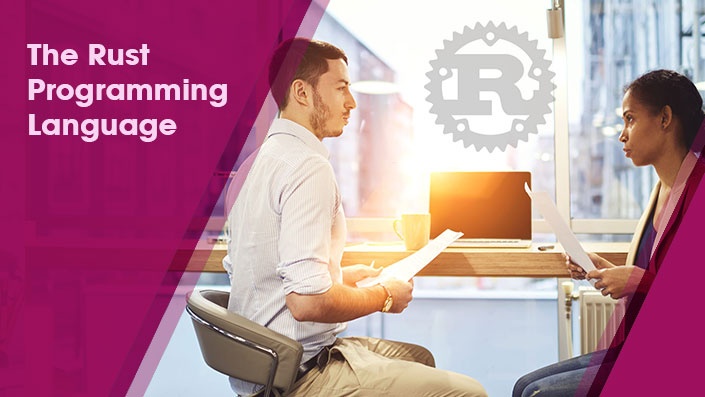 The Rust Programming Language
More and more often these days, we're hearing news reports of large scale security threats to highly sensitive computer systems. Whether it's a major website getting hacked, personal information stolen from company databases or even cyber identity theft, there is always one common weak link; unsafe code. Enter Rust; the brainchild of Mozilla that promises fast, efficient, and memory safe systems programming. Sound intriguing? This course will teach you everything you need to know...
Lock Down a Low Level Language
Learn to program in Rust
Understand Rust's memory management abilities
Get to grips with a systems programming language
Create highly concurrent, safe systems
Increase your coding skill set
Systems Programming Made Safe
This course is aimed at intermediate coders with some previous programming knowledge. If you're comfortable working with a code editor and want to add another tool to your programming skill set, then this course is perfect for you.
After starting with an extensive overview of Rust fundamentals, you'll hit the ground running and dive into more advanced features like vectors, generics, tuples, ownership borrowing and crates. Module 'challenges' throughout the course put your knowledge to the test – but if you need a push in the right direction, video walk throughs and code downloads are available.
By the end of this course you'll have a thorough understanding of Rust, of memory management in general and of systems programming specifically. You'll be well placed to begin or further your knowledge of similar languages like C++, and you can impress potential employers with your expertise in safe code.
What is Rust?
Rust is a general purpose, low level programming language created by Mozilla. It was designed as a systems programming language with an emphasis on being safe, concurrent and practical. Its syntax is similar to C++, but it practices better memory safety while maintaining performance. Developers praise it for its speed and safety. It was recently awarded the title of 'most loved programming language' in the Stack Overflow Developer Survey.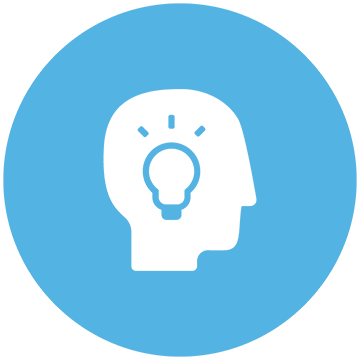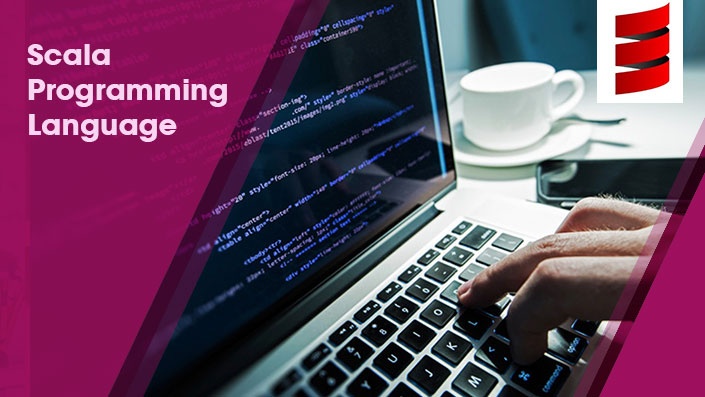 Scala Programming Language
There are few languages that are equally capable of building simple, one-line expressions and robust, high performance systems. There are even less languages that can function as both object-oriented and functional. Yet Scala, otherwise known as the 'scaleable' language, can do both impressively well. And guess what? It's pretty easy to learn. Interested? Here's what our Introduction to Scala online course will teach you...
Combine OOP and Functional Programming
• Gain basic proficiency in Scala
• Get to grips with functional programming
• Learn a derivative language of Java
• Understand how to scale your programs efficiently
• Add a new language to your skill set!
Build Scaleable Programs
If you don't know Java or functional programming, don't worry; Scala is a perfect transitional language for both. This online course will guide you every step of the way, with mini-projects at the end of each section to compound your learning and a clear breakdown of the various components that make up the language. Previous programming experience will certainly help, but it's not totally necessary.
You'll start right at the beginning by installing Scala and and getting an overview of the variables, constants and string manipulations. From then on you'll learn the various facets of Scala section by section, using the Eclipse Scala IDE throughout. Among other things, you'll learn the language fundamentals, control flow, functions, classes, file I/O and exception handling.
If you want to learn Java, learn function programming, or just add a new language to your arsenal, this is the course for you. By the end, you'll have gained basic proficiency in Scala and be able to demonstrate an understanding of functional programming.
As one of the most popular functional programming languages out there and one of the most versatile languages across the board, learning Scala is a smart way to upgrade your skills as well as transitioning from object-oriented to functional styles.
What is Scala?
Scala is an object-oriented programming language specially designed to be scaleable. However, it is also a functional language, seamlessly blending the most important elements of both for a powerful do-it-all tool that can be used for one-line expressions or 'mission critical' systems alike. It has a concise syntax, and makes an excellent stepping stone to Java.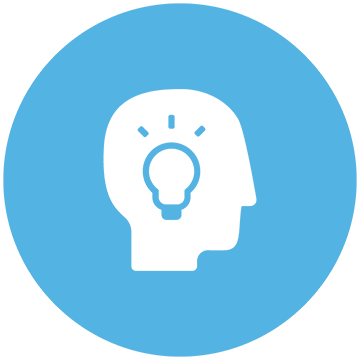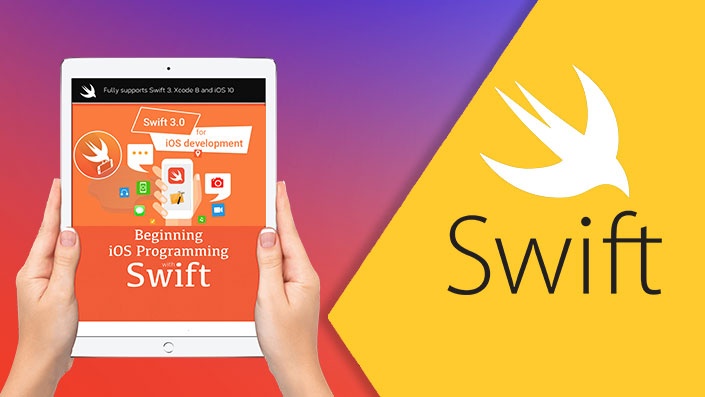 Swift 3: Exploiting the Latest iOS 10 Features
Apple's Swift is swiftly (sorry) continuing its journey to replace C and Objective-C. Swift 3.0 is the latest version and first major release since the language was open-sourced. It contains major improvements and refinements, and we'll take you through the full lowdown in this online course. Learn everything you need to know about the language's latest features right here!
Learn the Latest Swift 3 Syntax
Implement iOS 10 features with Swift 3
Use Swift 3 syntax fluently
Boost your chances of having your app accepted
Understand Swift 3 language fundamentals
Optimise Your App for the App Store
This online course is a must for any Swift developer who wants to get up to speed with Swift 3 and use iOS 10 features. You will need a working knowledge of previous versions of Swift, and some experience with app development. However if you're migrating over from C or Objective-C, you should be more than capable of following along.
The course starts off with an overview of Swift fundamentals and Swift 3's new syntax. Once the basics are covered, you'll learn about classes and methods, message integrations, notifications, and Sirikit implementation. As you do so, you'll move into building small apps in each section, each one making use of a new iOS 10 feature. These are the building blocks that will allow you to create a wide range of applications, all based on Swift 3 and the latest iOS update.
By the end of this course, you'll know how to optimise your app and use the latest iOS features to your advantage, therefore boosting your chances of having your app accepted to the App store and purchased by customers.
About Swift
Swift is a relatively new programming language dedicated to all things Apple (iOS, MacOS etc.). It is considered the successor to C and Objective-C, taking the best elements of both and modernising them for safety and efficiency. It is a general purpose language and is designed to work with Apple's Cocoa and Cocoa Touch frameworks. It is used for building apps for all Apple platforms.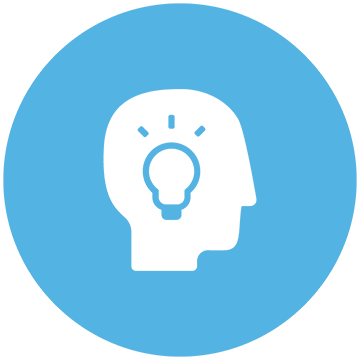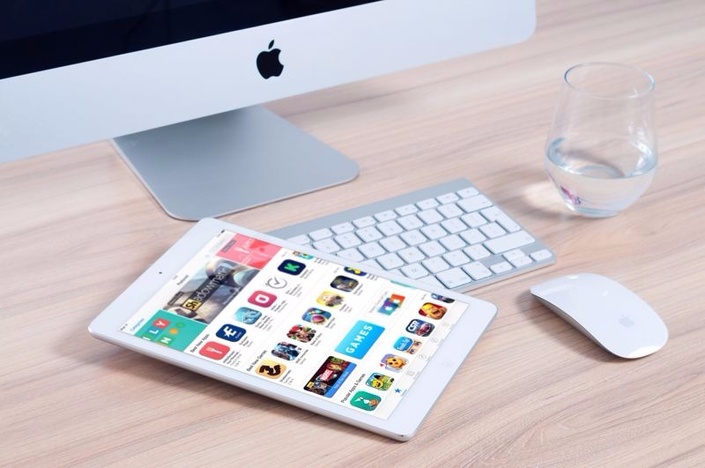 Learn Swift TableViews By Building An iOS App
A Foundational iOS Skill
UITableViews are the cornerstone of any iOS app. Virtually every iOS app in the iTunes App Store uses tableviews. In this course, you'll learn how to implement tableviews in Swift by creating a simple iOS app.
A few of the skills you'll learn are:
Adding a UITableView to an existing app
Supplying data to a tableview
Deleting table cells
Rearranging table cells
Segueing to a different scene
Autolayout
Instead of just learning tableviews, you'll create a real iOS app. The app will have a listing of the layers of the atmosphere. It also doesn't start as a tableview. We get to add the tableview after the app has been created.
Everything is done in Swift.
If you've been wanting to learn tableviews or don't yet have this foundational iOS skill, this is the course for you.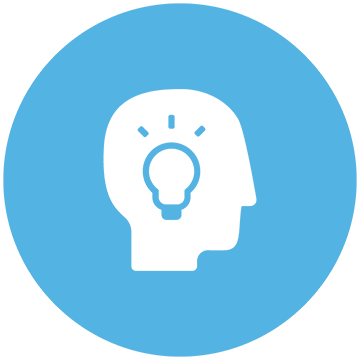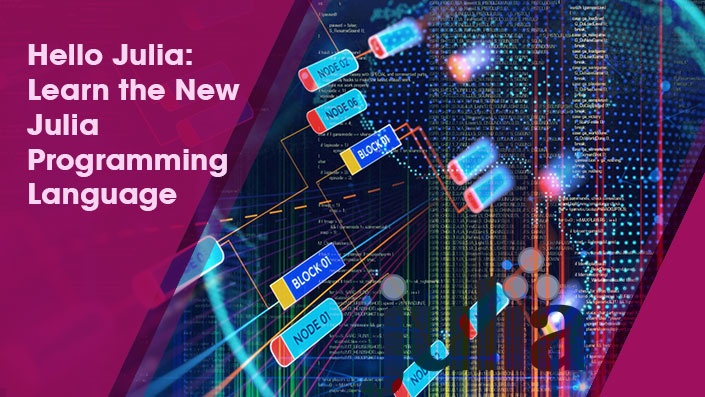 Hello Julia: Learn the New Julia Programming Language
The secret to making the big bucks and landing that dream programming job is pretty simple. Pick a few key languages and get really, really good at them. Choosing languages that have a solid foundation and a promising future is also a good idea; and Julia fits that bit perfectly. This relatively new kid on the block (its first release was in 2012) is on the verge of becoming huge, and this online course will help you get one step ahead of everyone else by learning it fast, and learning it now.
Get Ahead of the Coding Curve
Write Julia code to intermediate level
Perform File IO operations in Julia
Understand Julia fundamentals with real world examples
Learn one of the most popular new programming languages
Learn Julia Fundamentals
This Julia online course will take you from complete beginner to intermediate. Starting at the very beginning, you will be guided through the installation process and the basic functions and features of Julia will be presented to you. Variables, strings, logical operators, arrays, types, dictionaries, loops, list comprehensions, scope and modules are all covered to give you a thorough footing in the world of Julia.
The second half of the course moves into more advanced features. You'll dive into File IO reading, directories and learn how to write to files before moving on to meta programming, error handling, and various other more complex features of Julia. Each lesson provides download-able code so you don't miss a trick and can go back over the material at your leisure.
Anyone who has a handle on basic programming concepts will get through this course with flying colours, as will those who are completely new to Julia and programming in general. You don't need any previous credentials to begin... in fact, all you need is a computer with an internet connection to be on your way to a glittering programming career.
About Julia
Julia is a high-level, high-performance, dynamic programming language mostly used for technical, numerical and statistical computing. It's also becoming increasingly popular for general-purpose programming, web use and as a specification language. It combines the powerful performance of C with the prototyping of Python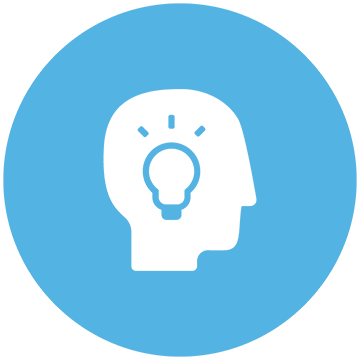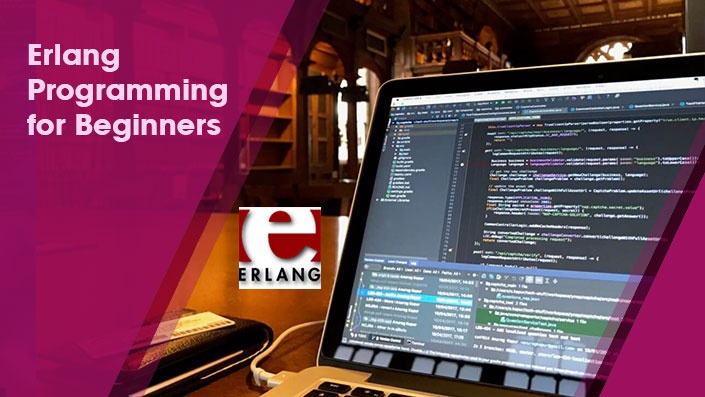 Erlang Programming for Beginners
Coders are in high demand in virtually all industries nowadays – a trend that is only set to continue in future years. For that very reason, finding employment as a programmer is increasingly competitive. Adding Erlang to your list of programming languages is a fantastic way to stand out from the growing crowd of job-seeking coders. It's a unique language that has its own specialised niche, so having it in your arsenal is definitive proof that you're a pro.
Expand your knowledge of programming languages
Understand what Erlang is and where it came from
Write your own small Erlang programs
Add an esoteric language to your repertoire
Gain a new, unique perspective of coding
Write your own Erlang Program
This Erlang for beginners online course offers an extensive introduction to the world of Erland. Designed with complete beginners in mind, it features 30 lectures and 2.5 hours of content that will teach you all of the Erlang basics (and more besides).
You'll learn about the origins of Erlang, what makes it so different to other languages, and work your way up to building small, compiled programs with this rare language. The emphasis is on hands-on, practical experience, so be prepared to dive straight in at the deep end.
Beginning with installation, features and syntax, you'll quickly get to grips with creating functions with Erlang, conditional flow and looping and working with process IDs. Then it's into the core of Erlang; lists, recursions, comprehensions, pattern matching, types and type conversions, exception handling, records and more. If it sounds complicated, don't worry; our expert tutor will guide you every step of the way.
By the end of the course, you'll know how to build basic programs with Erlang and will have a solid foundation of knowledge to build on. If you're an aspiring programmer of any kind or even an experienced one looking for a new challenge, then this course is for you.
Tools Used
Erlang is a functional programming language originally developed by Ericsson to build software for its telecommunications products. It's completely different to most other programming languages out there, and is in fact more like an operating system than anything else. It can be used for a variety of tasks including monitoring systems and distributing databases, among others.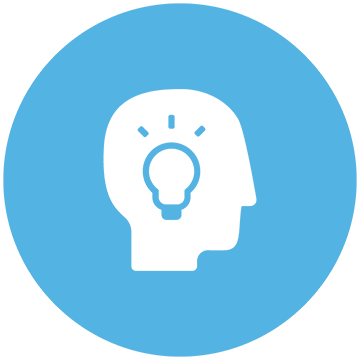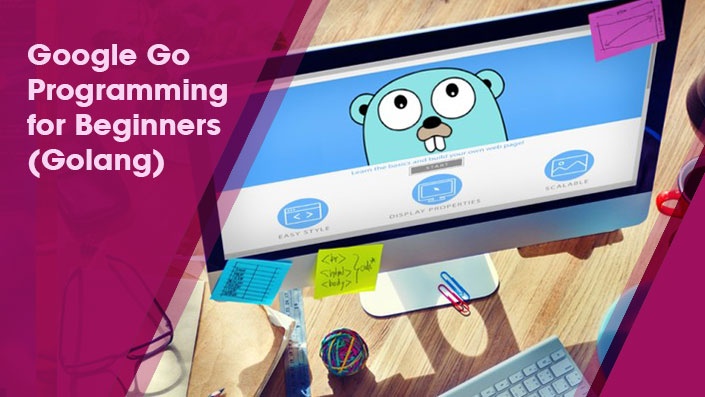 Google Go Programming for Beginners (Golang)
There are an endless number of programming languages out there, and new ones are added on an almost daily basis. To keep on top of the game and broaden your skill set, picking up a few of these new languages never hurts. Google Go (golang) is the programming language created by one of the largest technology names in the world – Google – so having Go in your arsenal is a surefire way to add to your coding credentials. This course will teach you everything you need to know about Go.
Hands on Programming Training
Learn Go fundamentals and apply them in real world scenarios
Get to grip with advanced features like Go Language and Concurrency
Understand and develop your knowledge of programming fundamentals
Build up a knowledge foundation for more advanced programming languages
Learn the language behind the super popular Docker technology
Everything you Need to Get up and Go!
This course has been designed for anyone who is familiar with coding and programming languages, but has not yet turned their hand to Google Go. It's also perfect for beginner programmers who want to diversify their skills by learning a new language. It's not intended for complete beginners learning their first language, although it does make an excellent follow-up course.
The course is broken into several different sections which become increasingly more advanced as you progress. Over 41 lectures and 4 hours, you will be continuously challenged but able to move at a comfortable pace (without becoming overwhelmed). It's all about hands on training, so expect to jump right into the action and get coding with real world golang examples.
After you've been introduced to the Go language, you'll get to grips with its individual features, functions, structures and interfaces. You'll then expand your knowledge to elements like polymorphism, encryption and concurrency (among others) before tackling the course project. On completion, you'll be well versed in all things Go and ready to either start using it in real world applications, or move on to another more advanced programming language.
Tools Used
LiteIDE: Lite IDE is the open source integrated development environment used in conjunction with Go to write code. If you are unable to use LiteIDE for this course, golang is a useful alternative.
Google Go: Go is an open source programming language developed by Google and used in many of their systems (as well as in other applications not associated with Google). It is compiled in the tradition of C and C++ and is relatively simple to pick up for those with programming experience.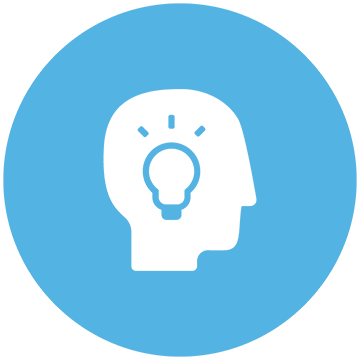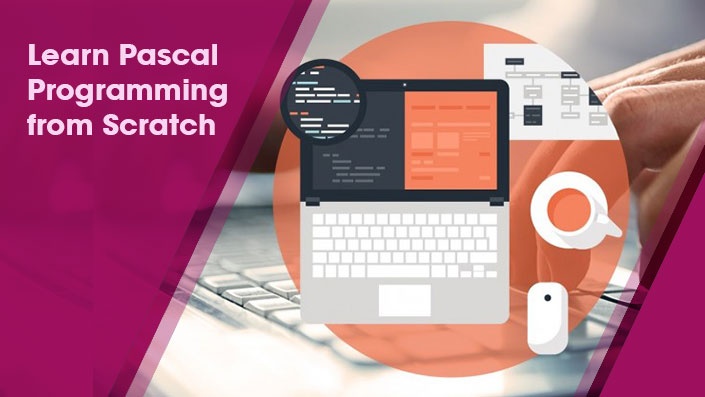 Learn Pascal Programming from Scratch
Beginner level coders often have the same question; what's the best way to get started in programming? It's such a diverse world and there are so many new and exciting (or old and vital) languages that figuring out where to begin can be very bewildering. Guess what? We have the solution. The simple, clean, structured Pascal language is the best way to help you find your programming feet. Its whole reason for existing is to teach good programming practices and standards. What are you waiting for? Get learning!
Take Your Programming Standards to the Next Level
Create, maintain, design and build cross-platform native applications
Write code once, compile it, and run it on multiple applications
Learn best practices and standards across all programming languages
Understand computer programming basics in-depth
Perfect Pascal, the Right Way
This course is designed for complete beginners, so we'll guide you every step of the way from installation to completing your final project. All you need is a computer, an internet connection, and 500mb of storage space. Once you've installed your free software, you'll start learning about basic coding concepts using Pascal for context, building your own projects along the way.
Each section of the course is dedicated to a different concept/feature, including math operations, variables and user input, if/else statements, loop structures, string functions, arrays and records, working with files, date and time functions, and creating functions and procedures. You'll complete a hands-on practical project from start to finish with each section to put what you've learned into practice.
By the end of this course you will know how to write, build and compile Pascal code with ease. You will be able to create your own native applications and you'll know how to run them, maintain them, and build them more efficiently. With the knowledge base you've gained, you'll be all set to progress to some of the most powerful and widely used programming languages in the world.
About Pascal
One of the oldest languages around, Pascal was published in 1970 with the intention of encouraging best practices using structured programming and data structuring. It is a high-level, imperative and procedural programming language and makes an excellent pre-cursor to C for beginners. It is known for its compatibility, efficiency, fast compilers, and for its simple, clean syntax.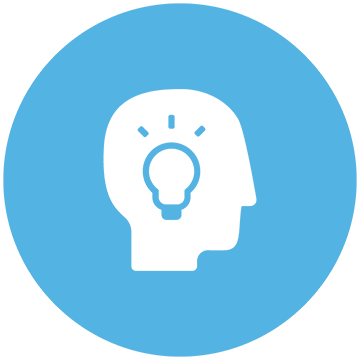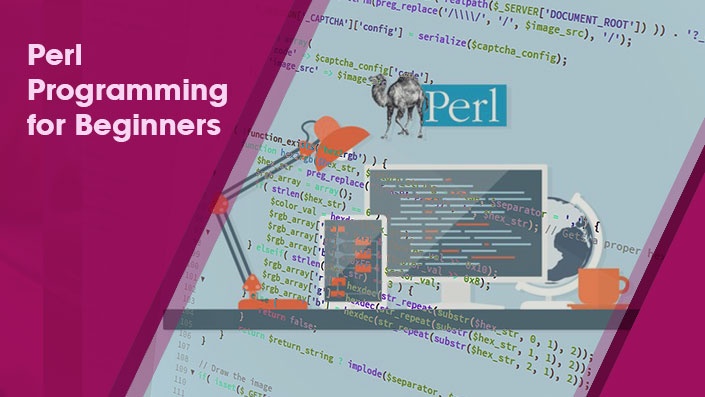 Perl Programming for Beginners
The world of programming has become almost saturated with different languages, all created for different purposes but developed for use in multiple applications. For those just delving into the world of programming, this can be a little overwhelming. Luckily, there are plenty of languages that are simple to learn, highly versatile to use, and make a great starting point for gaining fluency in the coding universe. Perl is one of those languages, and this course will teach you everything you need to know.
Perfect Perl the Easy Way
Work with different data types including strings, numbers, variables and user input
Create and use array, subroutines, hashes, and regular expressions in Perl applications
Gain a conceptual understanding and practical skills to construct your own levels
Become competent with the Perl language family and its use in various applications
Prepare a foundation of knowledge for learning other more complex languages.
Become an Expert in Perl Applications
This course has been specifically designed for those who have an interest in programming, but still consider themselves to be beginners. Those who already have programming experience but want to learn the basics and concepts of Perl will also find it perfectly suitable.
With over 70 lectures and 7.5 hours of content, this is a true crash course that will get you up to speed in no time. You'll get to grips with Perl fundamentals and design a Perl application, as well as creating automated applications that do the work for you and advanced text analyser applications. But don't worry – you'll work from the bottom up and progress at a pace that suits you, starting off with installation and creating more complex applications with each stage.
Along the way you'll pick up various Perl fundamentals like scalar data, arrays and lists, subroutines, input and output, hashes, and regular expressions before tackling your final project. By the end of the course, you'll be ready to use Perl in a wide range of real world applications.
Tools Used
Perl is a family of general purpose dynamic programming languages originally developed for text manipulation. Over time it has undergone many expansions and revisions and is now used for everything from system administration to GUI development. As it borrows elements from many other programming languages, it makes an excellent jumping-off point for those just beginning to expand their knowledge of programming.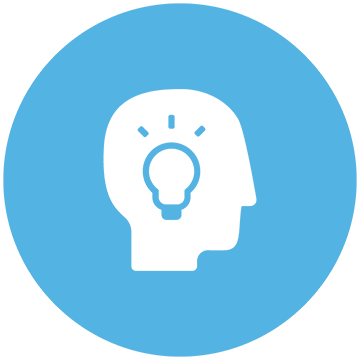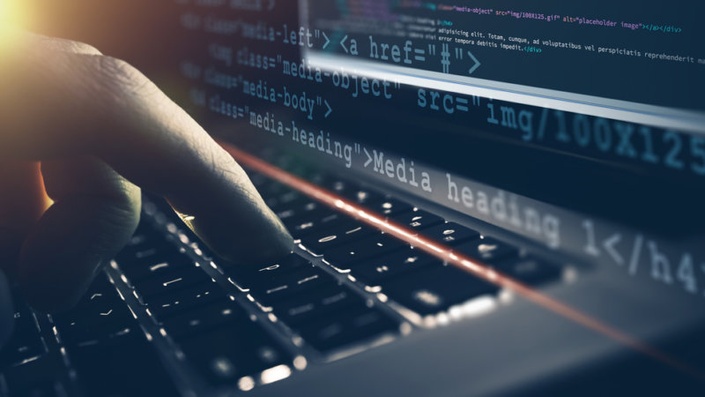 Web Development Learning Path
Learn web development from the ground up
This learning path includes the basic programming languages and development tools you need to know to become a web developer. The suggested Learning Path is:
HTML
HTML5
CSS3
JavaScript
Ajax
jQuery
JSON
PHP
MySQL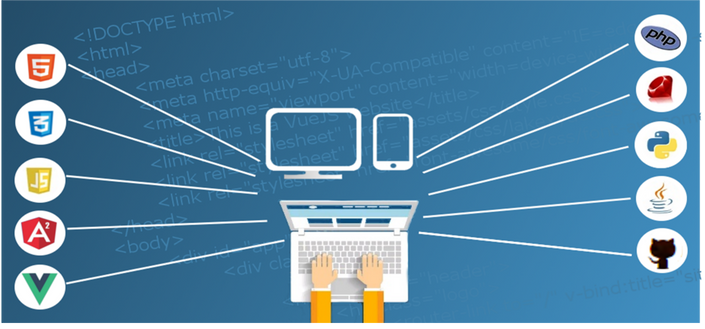 Fundamentals of Full Stack Web Development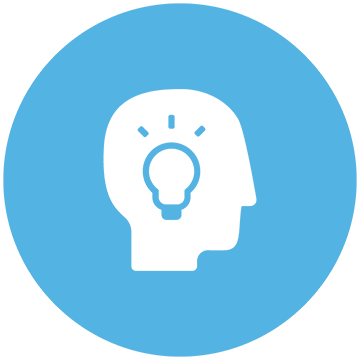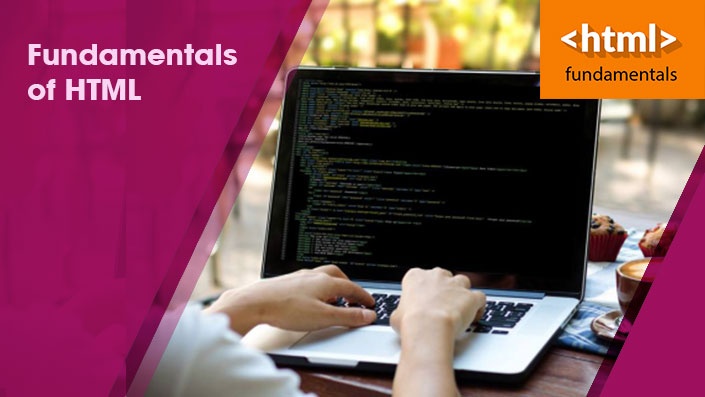 Fundamentals of HTML
This course is focused on beginners, and will take you all the way from 'what does that even stand for' to creating real life projects using -- and understanding why and how you just did it.

What About HTML5?
HTML5 will become the new HTML standard version in the coming years. To understand HTML5 you must have knowledge of HTML and how it works. HTML5 modifies HTML to allow you to create more modern websites.
Projects and Source Codes
You will learn the basics, then create real projects that use the skills you just learned so you can understand how HTML works in the real world. You will also get access to all lesson source codes so you can deconstruct each lesson -- another valuable learning and time saving tool.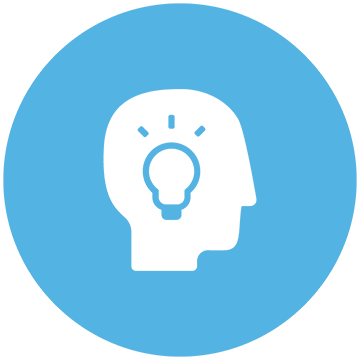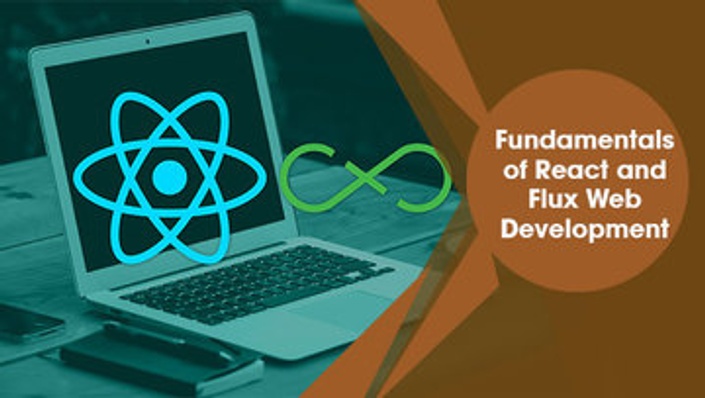 Fundamentals of React and Flux Web Development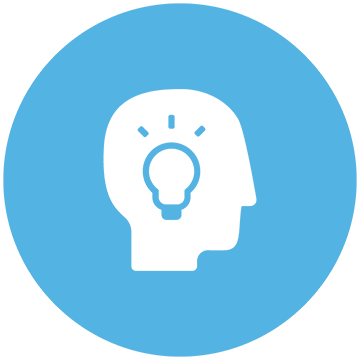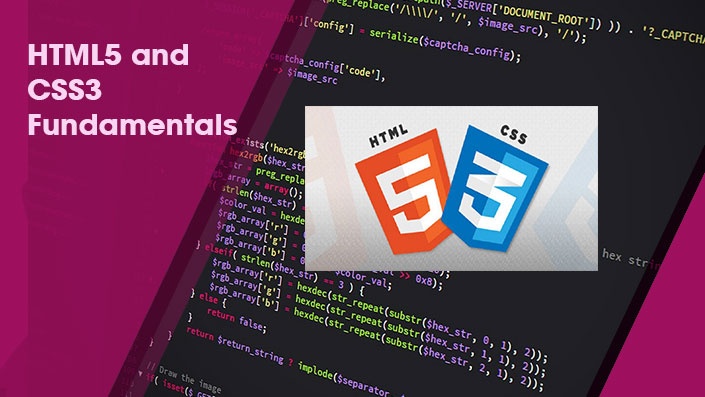 HTML5 and CSS3 Fundamentals
When it comes to the world of technology, staying ahead of the curve is always a challenge. In the last year one aspect of this – the world wide web – has kicked up a gear with the introduction of HTML5, the newest version of the code that makes the web tick. If you learn HTML5 along with CSS3 (the next level of web design used on all modern websites), you'll have a recipe for success; and this course will show you how.
Create a website from scratch with HMTL5 and CSS3
Build a complete functioning website section by section
Gain a solid knowledge base of HMTL5and CSS3 for future, more complex projects
Control your website's appearance, functionality and navigability
Discover how HTML5 and CSS3 can be used in other areas of the web
Learn best practice techniques for building websites and web pages
Build Like a Pro with HMTL5 and CSS3 Design
The only way to effectively learn HTML5 and CSS3 is by diving right in and building websites from the ground up. That's exactly what this course does. Designed for complete beginners, you'll create a complete website section by section during 35 lectures and 5 hours of content.
You'll start by becoming familiar with HTML tags and how they're used, followed by the use of attributes and common settings. Once you've got a handle on basic HTML, you'll move on to the fun stuff: CSS. You'll use CSS for fonts, colours, lists, navigation menus, and more, adding a new element to your website with each section. Links, layouts, tables, forms and videos are all covered too.
If you know how to use a web browser and a text editor, you're all set up for this course already. No extra software or tools are needed, and you can choose your preferred option of each to get going. By the time you finish, you'll know everything you need to know to create beautiful, functional, easy to use websites of any kind.
About HTML5 and CSS3
HTML5
HTML or Hyper Text Mark-up Language is the language used for presenting websites and web content. HTML5 is the latest version, made official by the World Wide Web Consortium in 2014. Having a good grasp of HTML means you'll be able to create, present and edit a whole variety of content on the web.
CSS3
CSS (Cascading Style Sheets) essentially 'enhances' HTML, giving developers and users more control over how pages and content is displayed. It is responsible for creating more visually engaging web pages, applications and interfaces. CSS3 is the latest version, and has many more extended features than previous versions – although it is backwards compatible.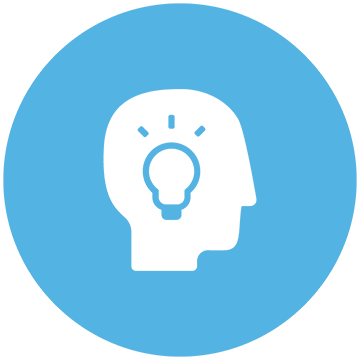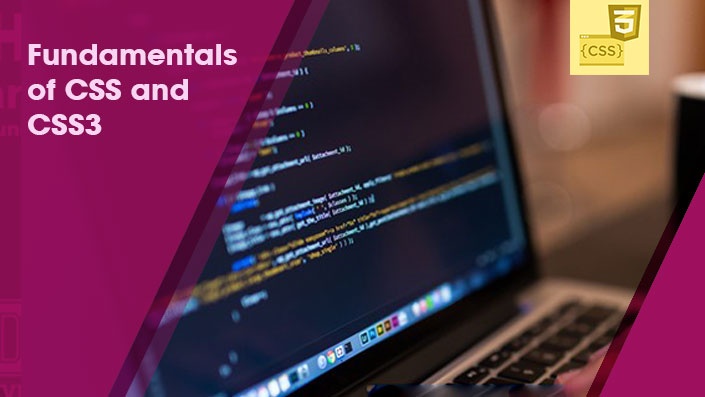 Fundamentals of CSS and CSS3
With over 13 hours of video content, you can be sure you'll learn everything you need without having to read hundreds of pages of text. No eBook here, just great video content.
If you have ever wanted to become a web developer, then you know you need to know both CSS and CSS3. It's your choice how you learn it. You can read through a textbook or eBook, or you can have your own personal tutor showing you how to do everything every step of the way. That's what this course is all about.
How the Course is Taught
This course is taught via a step-by-step tutorial system. You will start with tutorials for beginners who are new to CSS and CSS3 programming and move through progressively more difficult skills, including everything you need to know to build a fully functional, modern and sleek website.
Course Length
There are well over 11 hours of video lectures in this course. It is estimated that you would spend anywhere from 30 - 100 hours in total after viewing all the lectures to practice and master each skill on your own.
Why Take this Course?
You should take this course because it is comprehensive, easy to follow, inexpensive, fun and exciting! Web development is a huge industry, and if you really want to become an app developer, it starts with CSS and CSS3.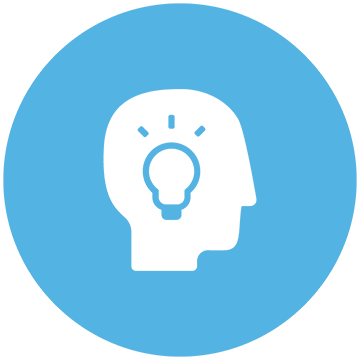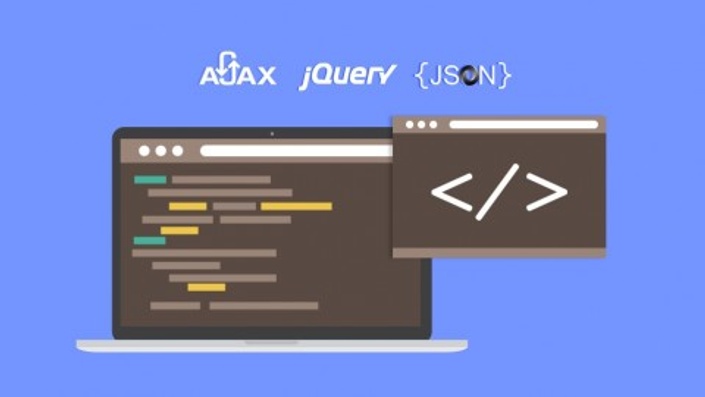 Ajax, jQuery and JSON Fundamentals
This easy to follow course teaches beginning web developers what you need to know to begin using Ajax, jQuery and JSON in the real world. Our approach is to teach them all in one course so you can understand the entire process of developing with these technologies instead of learning one, then struggling to understand how it works with other technologies to produce something useful.